« previous post | next post »
From Simon Martin: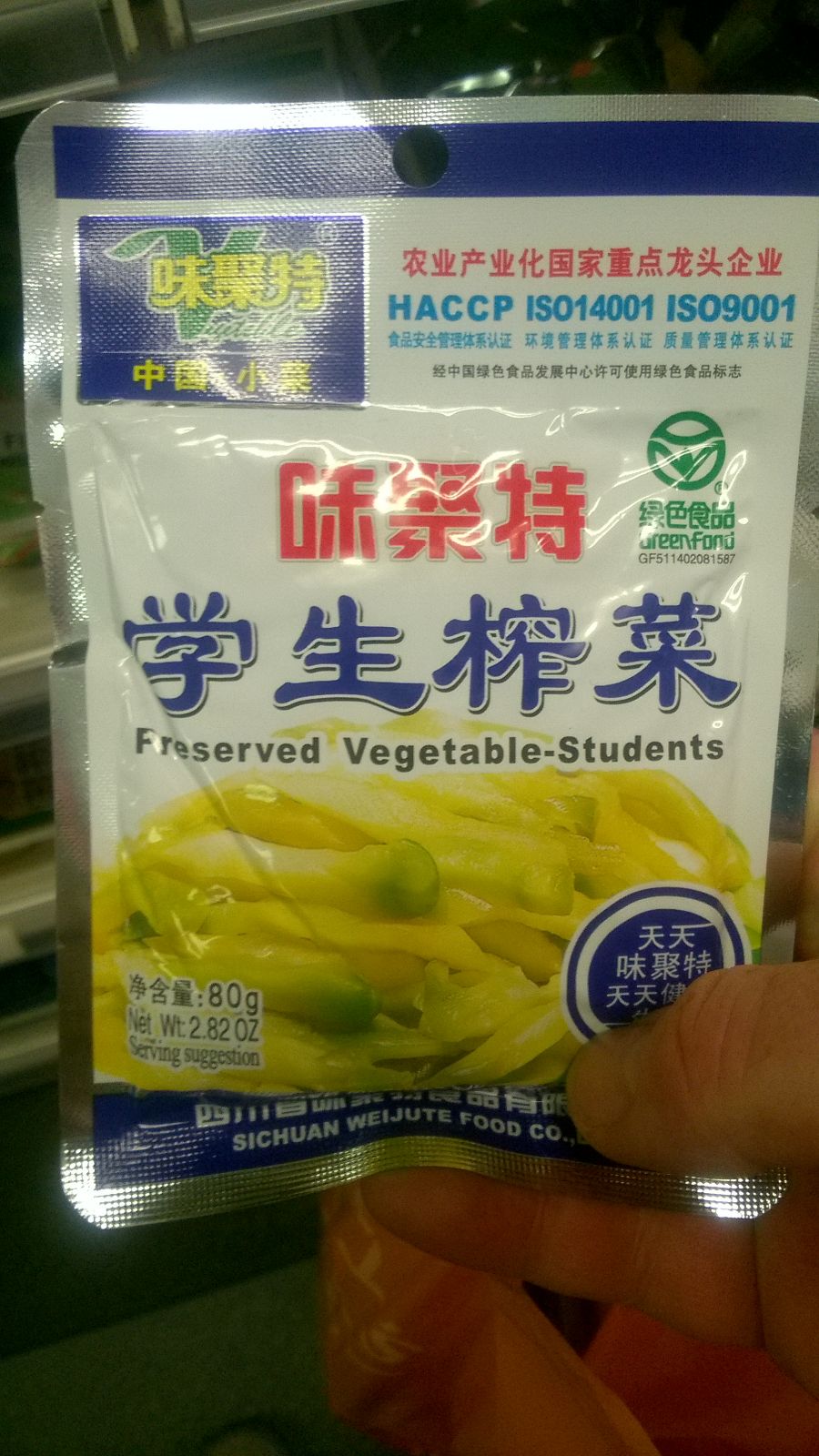 Simon writes:
I suspect the product shown in the above picture is aimed at time/money poor students, but it is all too easy for my anglosaxon eye to read it as implying that it contains vegetable based students.
The product inside that grandiloquently worded package is the humble Sichuan pickled mustard green stem.  Here's Wikipedia on the nomenclature:
Zha cai (榨菜 literally "pressed vegetable") is a type of pickled mustard plant stem originating from Sichuan, China. The name may also be written in English as cha tsai, tsa tsai, jar choy, jar choi, ja choi, ja choy, or cha tsoi. In English, it is commonly known as Sichuan vegetable, Szechwan vegetable, or Chinese pickled vegetable, although all of these terms may also refer to any of a number of other Chinese pickles, including the several other types in the Sichuan province itself.
I love zha cai.  After soaking and washing, it is a little bit chewy, a tad crunchy, slightly salty, and somewhat spicy — all at the same time.  Cut into strips, it adds a pleasant piquancy to whatever dish you put it in.  It is indeed a favorite of cash-strapped students, since it simultaneously serves as a vegetable and a condiment.
Wèijùtè 味聚特 (lit., "flavor-assembled / gathered-special"), the brand name, is a rough phonetic approximation of "vegetable" (you may not think so, but that's what it's meant to resemble).
xuéshēng zhàcài 学生榨菜 ("student zha cai ['pickled mustard green stem']", i.e., "pickled mustard green stems for students")
Luckily, someone seems to have told the company about their Chinglish translation, leading them to revise the wording on the package. Below is a picture of the packaging of the Wèijùtè zha cai that's being sold online now.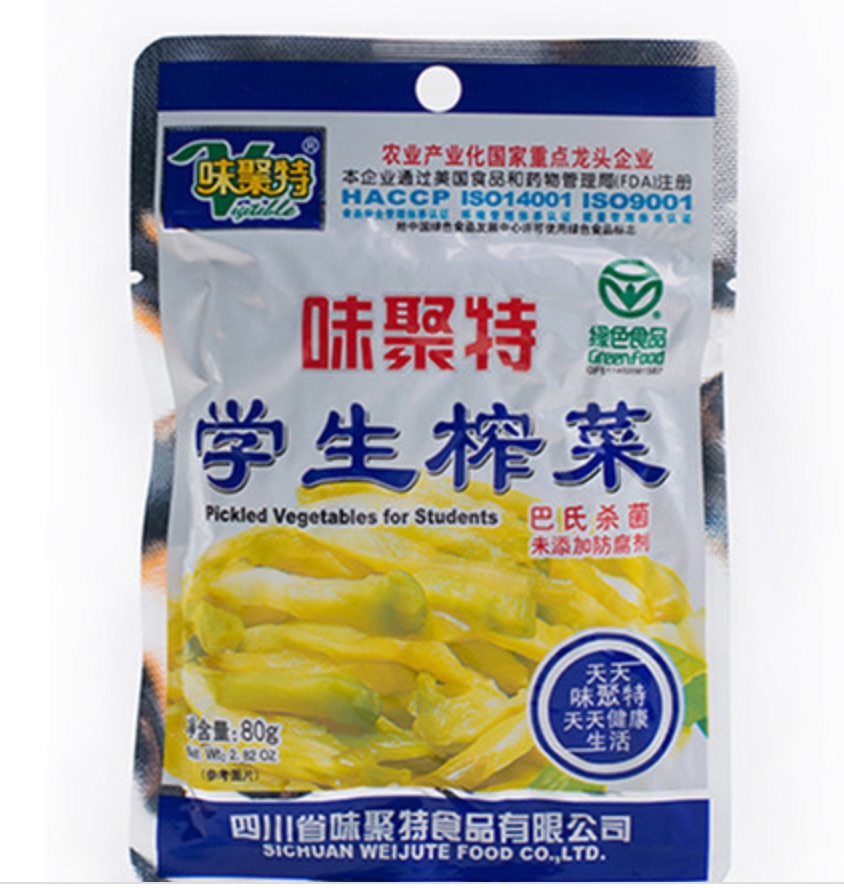 [Thanks to Jinyi Cai and Jing Wen]
---