« previous post | next post »
From Jim Breen: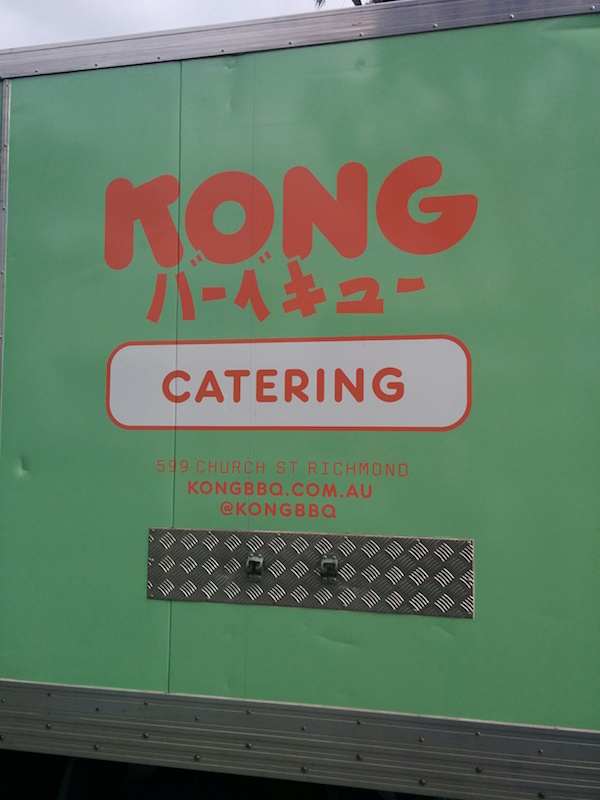 Jim explains:
I found myself parked in suburban Melbourne beside a truck with the sign pictured above on its side.
Why "Kong BBQ" felt it was appropriate to have "barbecue" written out in Japanese (バーベキュー [bābekyū]) I cannot imagine. While Japanese is a fairly popular second language here, it doesn't mean that there are masses of people who can actually work out what's on that truck. It also looks as though the sign-writer did a fairly clumsy job of copying the text they'd been given.
Equally puzzling to me (VHM) is why they style themselves "Kong".  If you're going to go Japanese for "barbecue", then why not for "Kong" too — either "Kon コン" (as the "Kong" of "Hong Kong" is pronounced in Japanese) or "Kongu コング" (as in " Kingukongu キングコング" ["King Kong"]).  Maybe they're just trying to reach as many different segments of the local population as possible, each in their own idiolect.
---