« previous post | next post »
Today's xkcd: slightly unfair, but funny: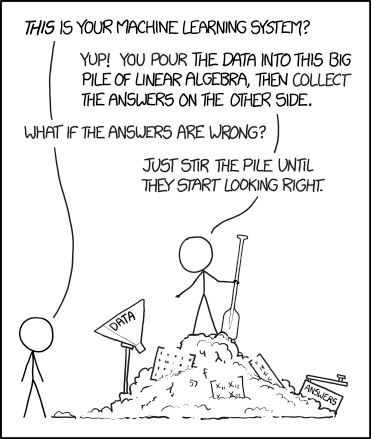 Mouseover title: "The pile gets soaked with data and starts to get mushy over time, so it's technically recurrent."

The first slide of my brief presentation about "The past, present, and future of AI" at a Science Café event a couple of weeks ago: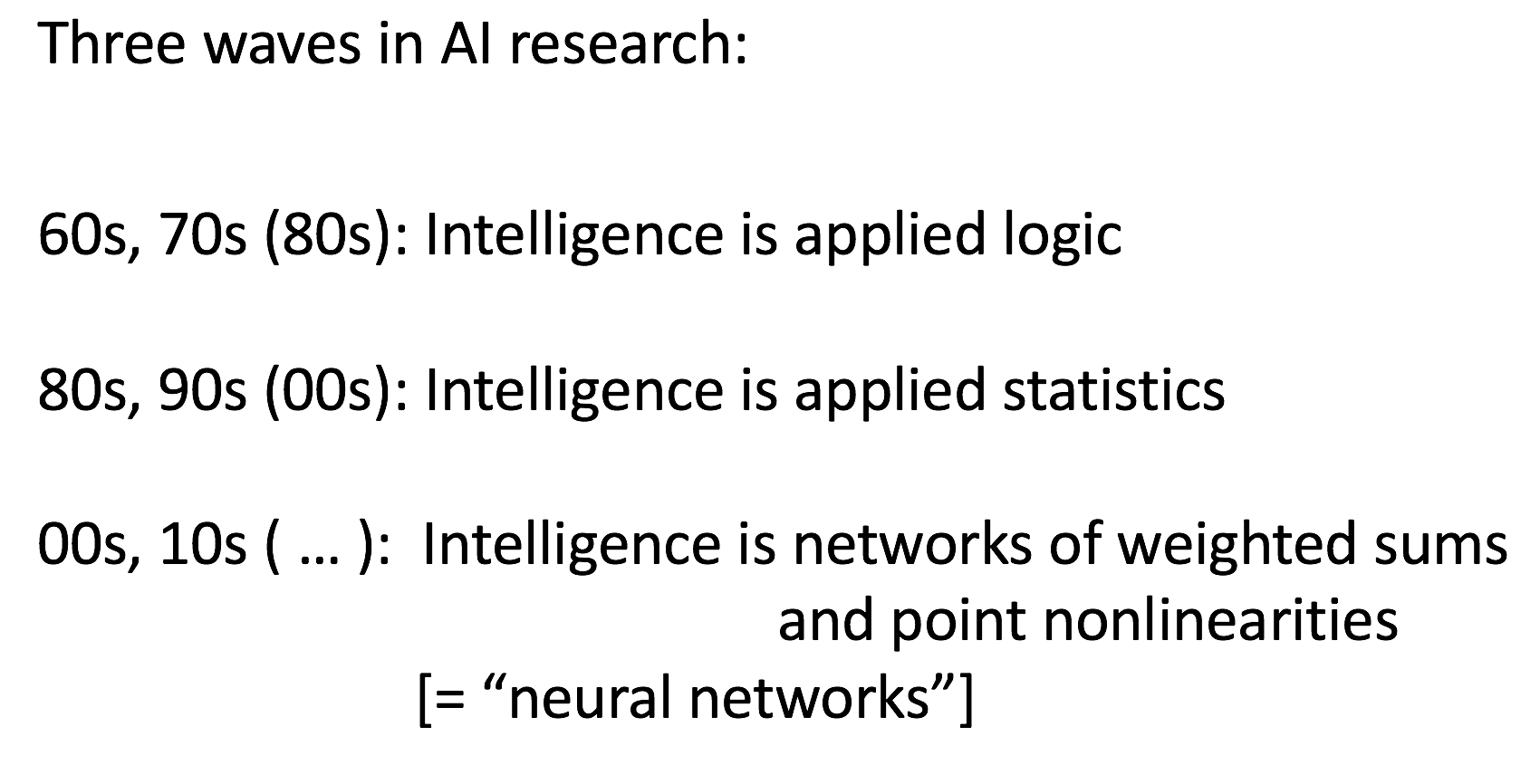 And just for fun:
"Country list translation oddity", 4/10/2017
"What a tangled web they weave", 4/15/2017
"A long short-term memory of Gertrude Stein", 4/16/2017
"Electric sheep", 4/18/2017
"The sphere of the sphere is the sphere of the sphere", 4/22/2017
"I have gone into my own way", 4/27/2017
"Your gigantic crocodile!", 4/28/2017
"More deep translation arcana", 4/30/2017
Though in fairness, the role of third-wave AI in those hallucinatory translations is conjectural.
And I need to confess to having just applied for the "equivalent of 200,000 hours of K80 GPU time" for stirring the piles of linear algebra at the JSALT 2017 workshop…
---