« previous post | next post »
Mai Kuha's new gardening gloves contain a large nylon ship, at least in Spanish: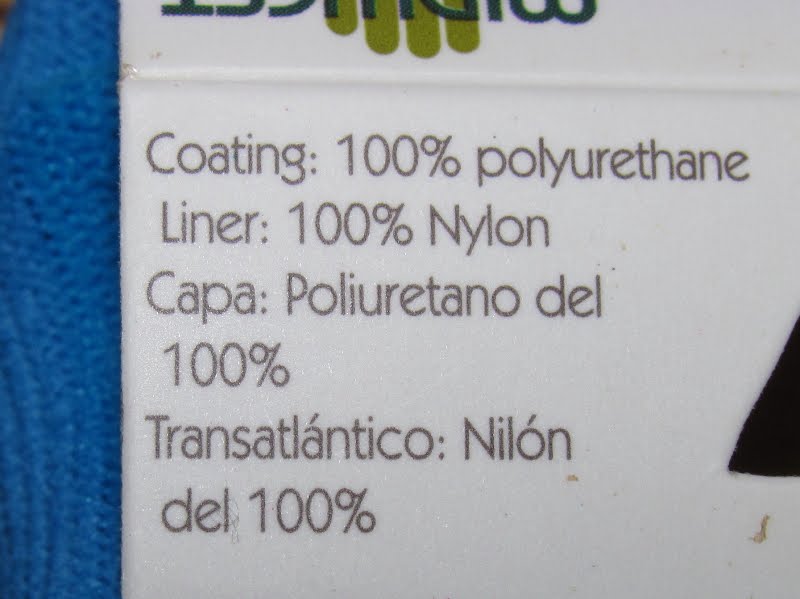 Presumably the version sold in Canada would have a Paquebot de Nylon.
And is "nilón del 100%" really the usual way to say "100% nylon" in Spanish?  I wouldn't have guessed the definite article.
---