« previous post | next post »
One of the most widely noted aspects of Donald Trump's campaign rally yesterday in Florida was his reference to a terrorist incident the night before in Sweden:
You look at what's happening in Germany,
you look at what's happening last night in Sweden —
Sweden!
Who would believe this? Sweden!
They took in large numbers, they're having problems like they never thought possible.
You look at what's happening in Brussels,
you look at what's happening all over the world, take a look at Nice,
take a look at Paris.
Since no plausibly relevant incident actually occurred the previous evening in Sweden, some people have suggested that the president's remark might refer to a documentary mentioned the night before on Fox. (See also here.) But most of the reaction took the form of jokes, many of them available on Twitter as #LastNightInSweden.
My personal favorites identify Ikea as the instigator of terror:
Scenes of appalling despair #LastNightInSweden pic.twitter.com/qpKPPtJdd0

— Julian Power (@JueRobWilPo) February 19, 2017
or the defender against it:
After the terrible events #lastnightinSweden , IKEA have sold out of this: pic.twitter.com/Bs1XI7ffKG

— Jeanna Skinner (@JeannaLStars) February 19, 2017
Like that last one, some others made use of Scandinavian-associated letters:
https://twitter.com/piarism/status/833281484773552128
And there were several jokes about surströmming:
Someone decided to open up Surströmming in a public place. #LastNightInSweden #DonaldTrump pic.twitter.com/fhRWRarQU4

— Kimberley (@MissMispeled) February 19, 2017
Concern is rising over the possibility that the terrorists were looking for Swedish Biological Weapons. #lastnightinsweden pic.twitter.com/x5kqxHUhxB

— Sarcastic Small (@PoliticoCryzis) February 19, 2017
Those who have not experienced this delicacy/weapon can learn more about its effects here:
There were the obligatory Swedish meatball references:
It wasn't a pretty sight #lastnightinsweden #DonaldTrump #jesuisikea pic.twitter.com/SMa8jc8K7G

— Dimitri Verbelen (@DimitriVerbelen) February 19, 2017
Or could it be Swedish Fish:
Swedish fish incident.

Tragedy by the pound #swedenincident pic.twitter.com/Wku4Xa78Ic

— 〰Robin〰 (@indifferentlmp) February 19, 2017
The Swedish embassy is puzzled:
But police are said to be circulating a picture of the attacker: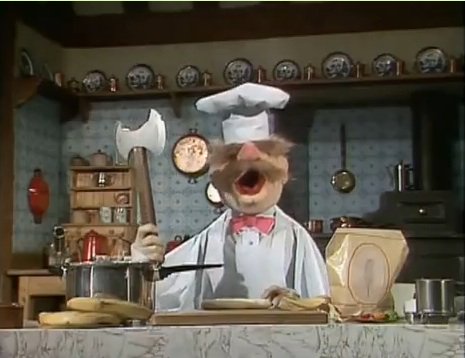 Update — the source of the Ikea Börder Wåll leak adds that
IKEA has already announced that it will design other products in the next few weeks that will be compatible with "Börder Wåll". According to inside sources, this includes products such as the "Gåwk" watchtower and the "Råtåtåtåtåtå" spring-gun.
---