« previous post | next post »
[This is a guest post by Nathan Hopson]
Yes, the following image from the most recent Weekly Playboy (週刊プレイボーイ Shūkan Pureibōi; not a regional edition of Hugh Hefner's Playboy), is labeled "Poop":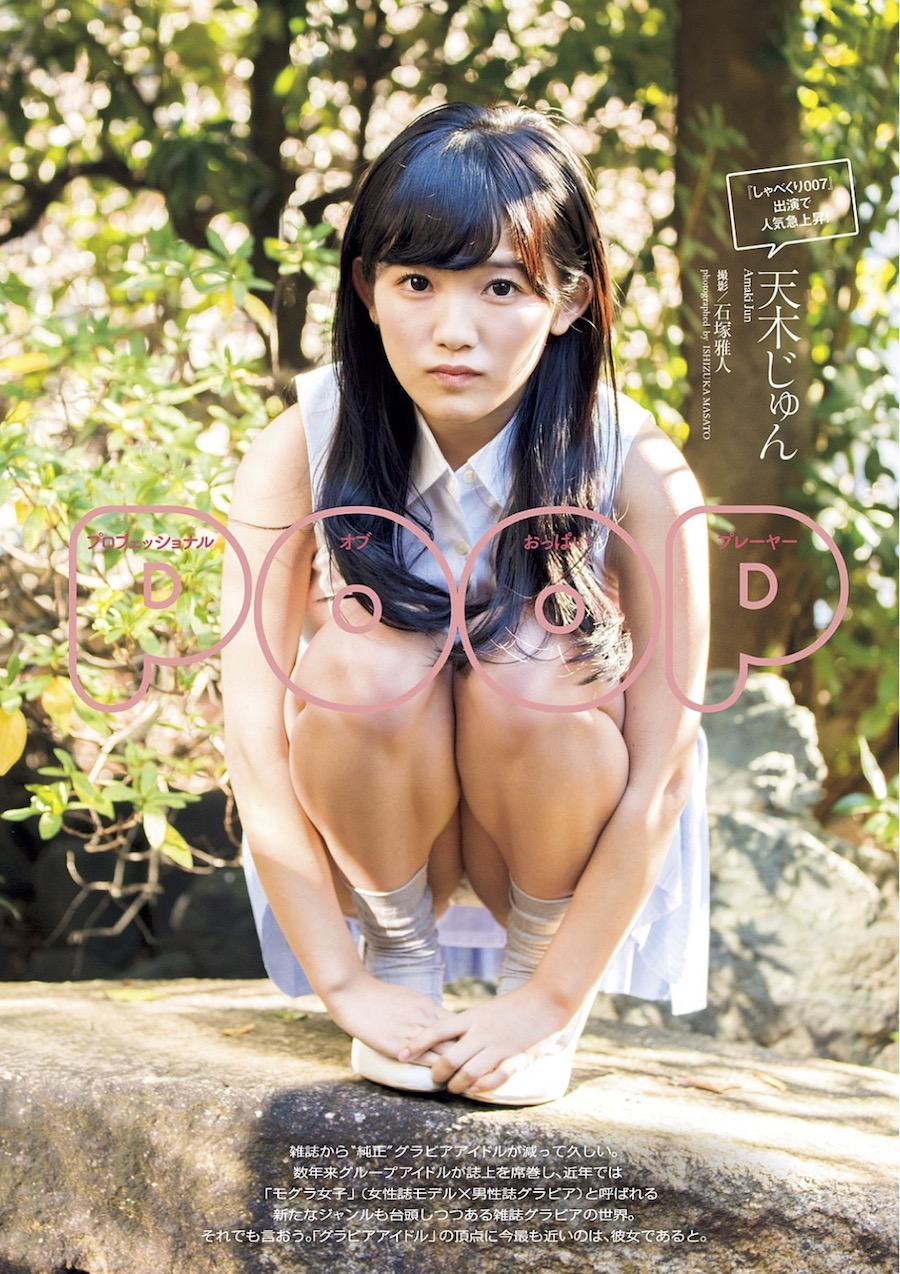 I'm not sure whether to be relieved or further dismayed by the fact that this appears to be a nickname ("nom de loo?") or other sort of descriptor for Amaki Jun, the model featured in this photo. That she is squatting only adds to my confusion.
The nickname "Poop" is an acronym. The corresponding Japanese words are contained within each of the English letters:
P: Professional
o: of
o: oppai (roughly, "boobs")
p: player
I'm not certain what the "player" refers to. The placement of the two os is easier to fathom.
Undoubtedly, someone, perhaps at Shūpure, as it's known, thought that the word "poop" sounded cute. And I suppose that's true, so far as it goes. But that doesn't make this any less cringeworthy.
---