« previous post | next post »
The latest Dinosaur Comics: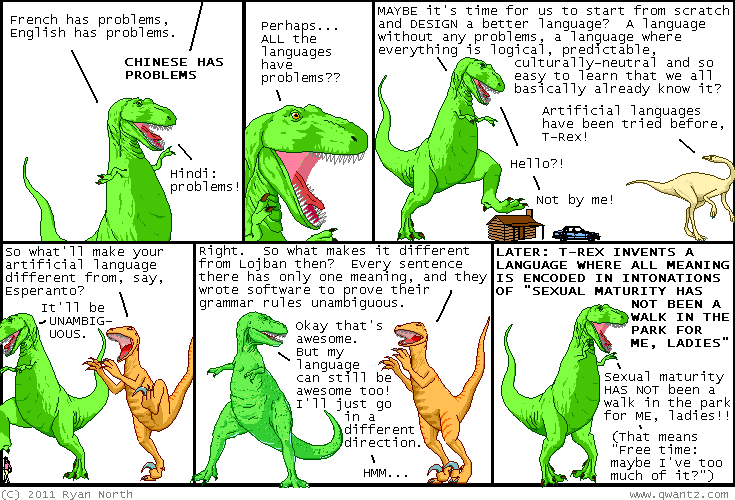 (As usual, click on the image for a larger version.)

Mouseover title: "regrets are for people who didn't take days off… to invent languages nobody will ever use?"
Ryan North's innovation here is the idea of encoding arbitrary messages in the "intonation" — presumably pitch, timing, and voice quality — of an invariant English sentence. This goes beyond the whistle languages, drum languages, or even the range of Pirahã "channels" described by Dan Everett.
Something for the next edition of Arika Okrent's book…
---