« previous post | next post »
Jessica Taylor & Danielle Kurtzleben, "This week in Trump's 'Alternative Facts'", NPR 1/29/2017
Less than 24 hours after White House press secretary had spouted numerous falsehoods about inauguration crowd size and more, Kellyanne Conway went on NBC's "Meet the Press" to defend him. In the process, the counselor to President Donald Trump coined a phrase that's now deigned to follow Trump throughout his presidency — "alternative facts."
I imagine that they meant "destined", not "deigned".
And this is probably a "Fay-Cutler malapropism", though it's possible that the writer(s) did genuinely mislearn or misremember the meaning of deign.
Obligatory screenshot: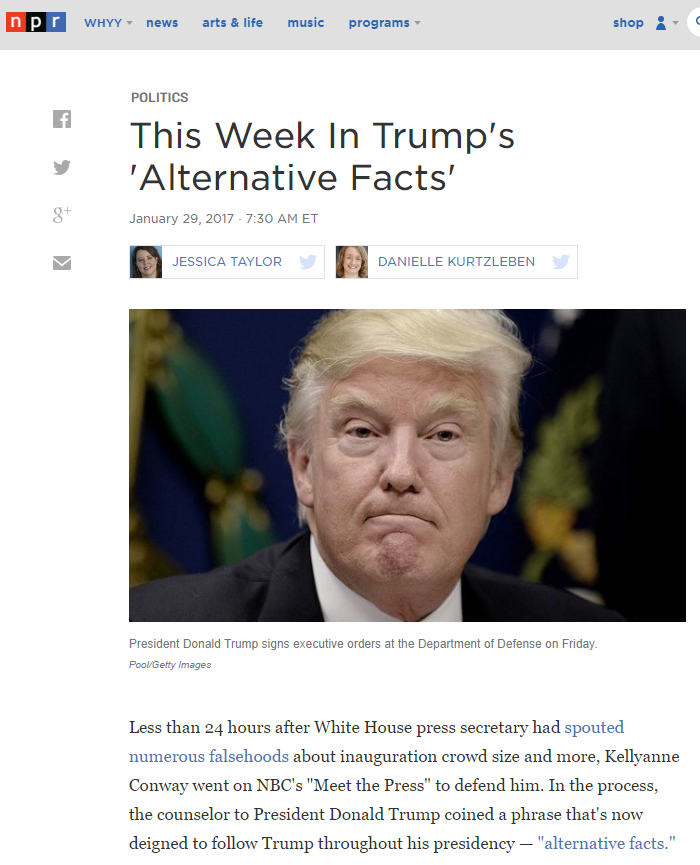 ---