« previous post | next post »
Last month, in "Apostrophe in Hebrew" (11/22/16), we saw an "s" and an apostrophe incorporated in Hebrew writing.  Here, on top of a taxi, from left to right it says "taxi", and from right to left it says מוֹנִית ("taxi").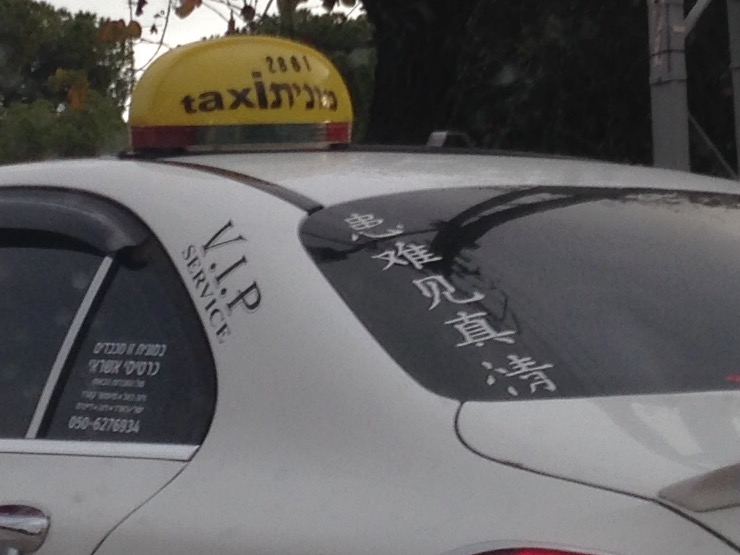 Since it's unusual to see Chinese writing publicly displayed in Israel, more curious to me are the characters arranged vertically on the left side of the back window:
huànnàn jiàn zhēnqíng 患难见真情
("a friend in need is a friend indeed; misfortune tests the sincerity of friends; true friendship stands out in time of adversity")
The last time I was in Israel, a couple of years ago, I saw lots of Chinese workers in certain restricted areas.  I'm going again at the end of this week, so perhaps I'll see evidence of Chinese — and their language and script — moving around a bit more freely.
And here is another instance of biscriptalism (on a poster seen in Haifa, Israel):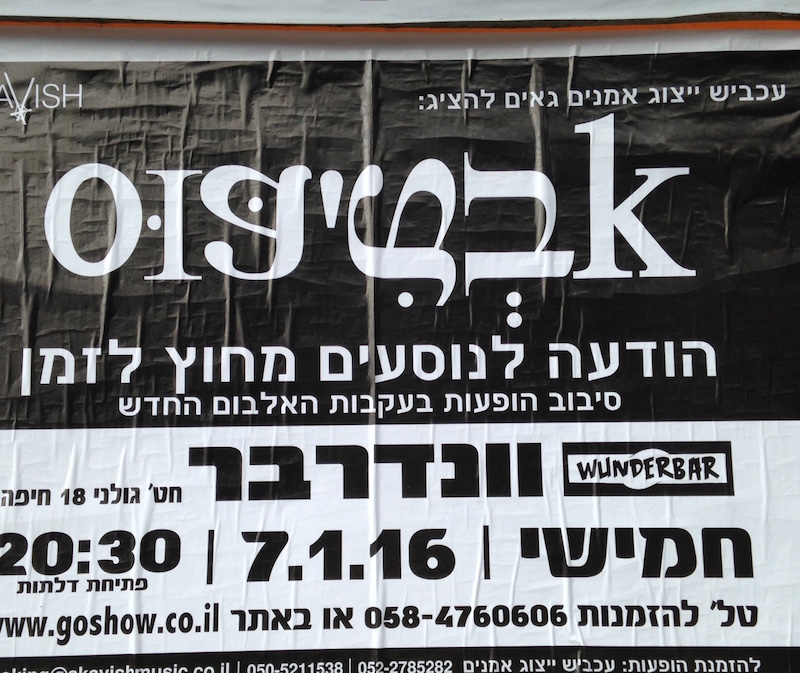 Wendy Heller, who sent in both of these photographs, observes:
It says "Abtipus" (Prototype) ( אבטיפוס ), read right to left, complete with vowel pointing, and is the name of a rock band. Here by the way the apostrophe is supposed to be an "I"! Some of the letters are supposed to approximate Hebrew cursive script.
I'll be on the lookout for more examples of biscriptalism during my upcoming trip to Israel and will share any interesting specimens I come across.
---