« previous post | next post »
Q:  How do you say "iPhone 7" and "iPhone 7 Plus" in Chinese?
A:  "iPhone 7" and "iPhone 7 Plus".
Examples
1.
Warning against purchasing an iPhone issued by the Fuling Xinjiuzhou Gynecology Hospital in Chongqing: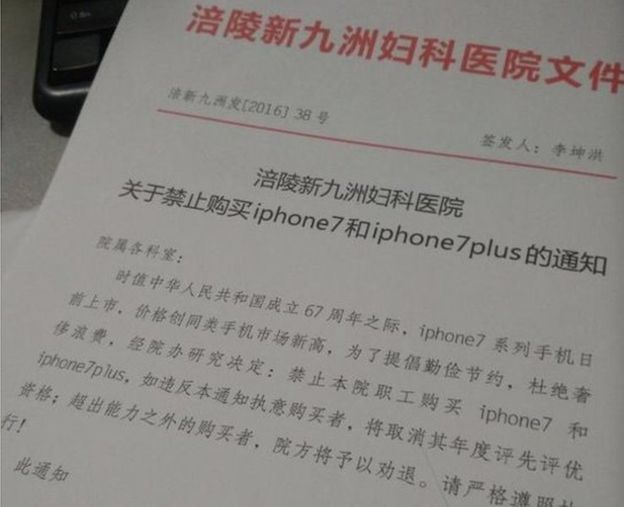 2.
Threat of dismissal for anyone who purchases an iPhone 7 or iPhone 7 Plus issued by the Yongkang Medicine Company in Nanyang, Henan: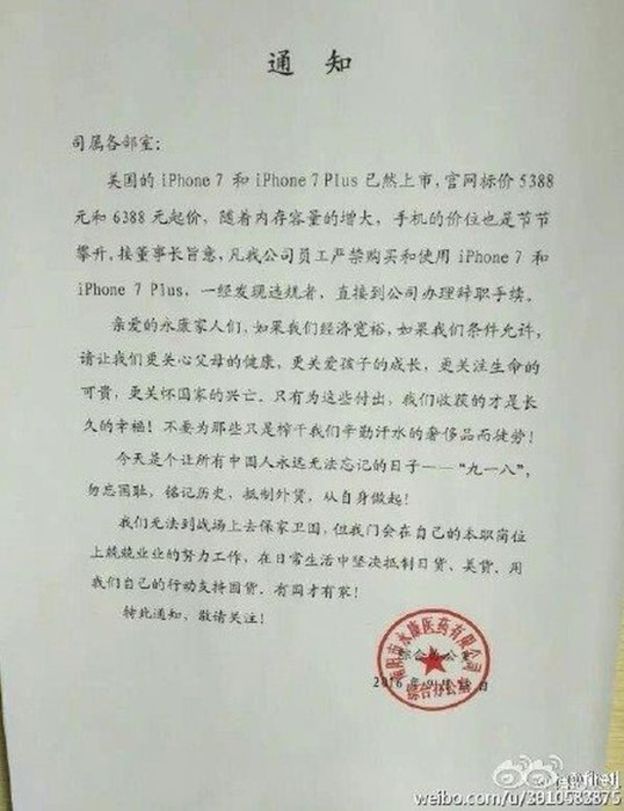 Both photographs from "iPhone 7? You're fired! " (BBC Trending, 10/2/16).
Despite this patriotic outcry against the iPhone and the smashing of iPhones in the street to express displeasure with America, Apple recently "confirmed plans to open a $45 million research and development centre in Beijing, its first ever in the country."
Cf. "Does the new iPhone 7 slogan mean 'precisely penis' in Chinese? " (9/9/16).
[h.t. Carmen Lee]
---