« previous post | next post »
No one in this Douban thread (so far) can identify the script in the image below: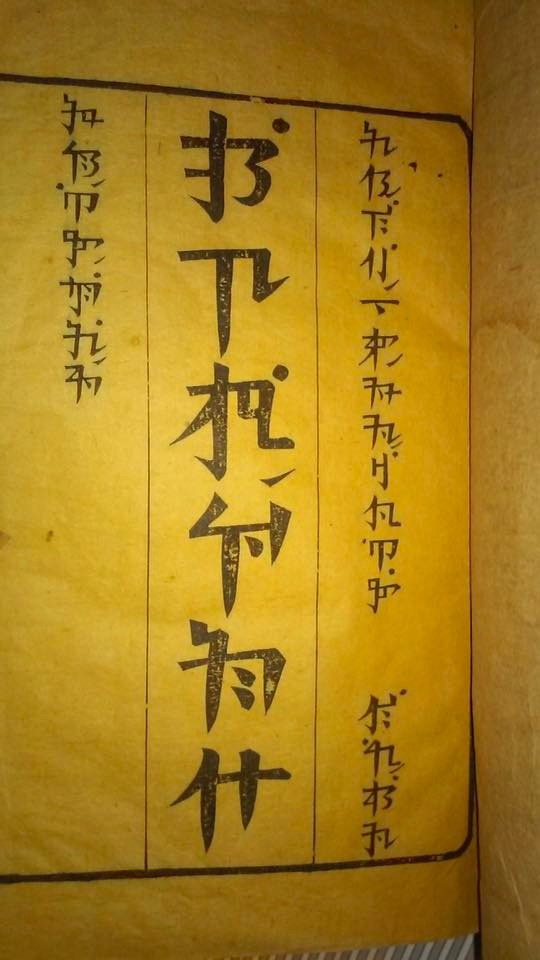 At first, I was going to post this as "Unknown script", with these thoughts:
I'm inclined to think that it's not a hoax.  Too many regular recurrences. Looks like a phonetic script.  And it's gotta be East Asian because of the orientation, format, overall appearance, etc.  Kinda 'Phags-pa-like or Hangulish — block assemblage of "letters".
But then Jichang Lulu reminded me that this had already come up on Language Log in comments to this post: "Writing Shanghainese" (5/25/16).
The very first comment to that post was by Frédéric Grosshans:
Readers of this post might be interested by a 2012 blog post by David Helliwell on some books they have in the Bodelian Library at Oxford. These books were written in the 1850's by protestant missionaries in Shanghainese, using an original phonetic writing system. According to one of the few comments, the few pages scanned on the blog post show some phonetic differences with modern Shanghainese.
To which, in the second comment, I replied:
Thank you very much for this extremely interesting and valuable information. It is great to know about David Helliwell's excellent blog, and I am particularly pleased to learn about the creation of a phonetic writing system for Shanghainese already in the 1850's. This complements well what we already knew about the gradual, general trend toward phoneticization of Chinese writing during the last century and more, adding powerful new evidence and depth to our findings.
Jichang Lulu at one point had pretty much taught himself how to read "New Phonetic Character", but there were a few graphemes that he never figured out.  I suspect that, within a day or two, he might be able to tell us a bit more about how the script works.  You will note that Helliwell has already provided transcriptions and annotations in his descriptions of the books pictured in his blog post.  Texts written in the New Phonetic Character hold great promise for telling us about 19th c. Shanghainese.
[h.t. Joel Martinsen]
---