« previous post | next post »
This picture shows the main entrance to a public agency office in Qufu, home town of China's greatest philosopher of government, Confucius.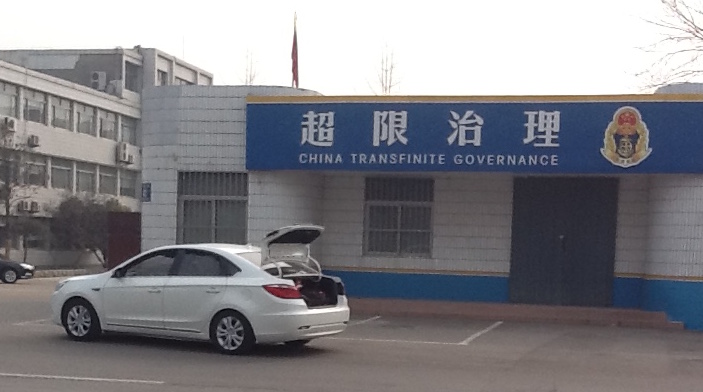 The sign says:
chāoxiàn zhìlǐ 超限治理
("overload control")
The wording is not a slogan. It identifies the specific role of this agency, which is a branch of the Traffic Police that deals with overloaded trucks.
"Transfinite" is a possible translation of chāoxiàn 超限, as in chāoxiàn dìguī 超限递归 ("transfinite recursion"), but I wonder what would happen to a poor transgressing trucker if he were subjected to it.
[Thanks to Chris Godwin]
---