« previous post | next post »
Jenny Chu sent me this photo of a simultaneous interpretation device she came across at an event in Shanghai today: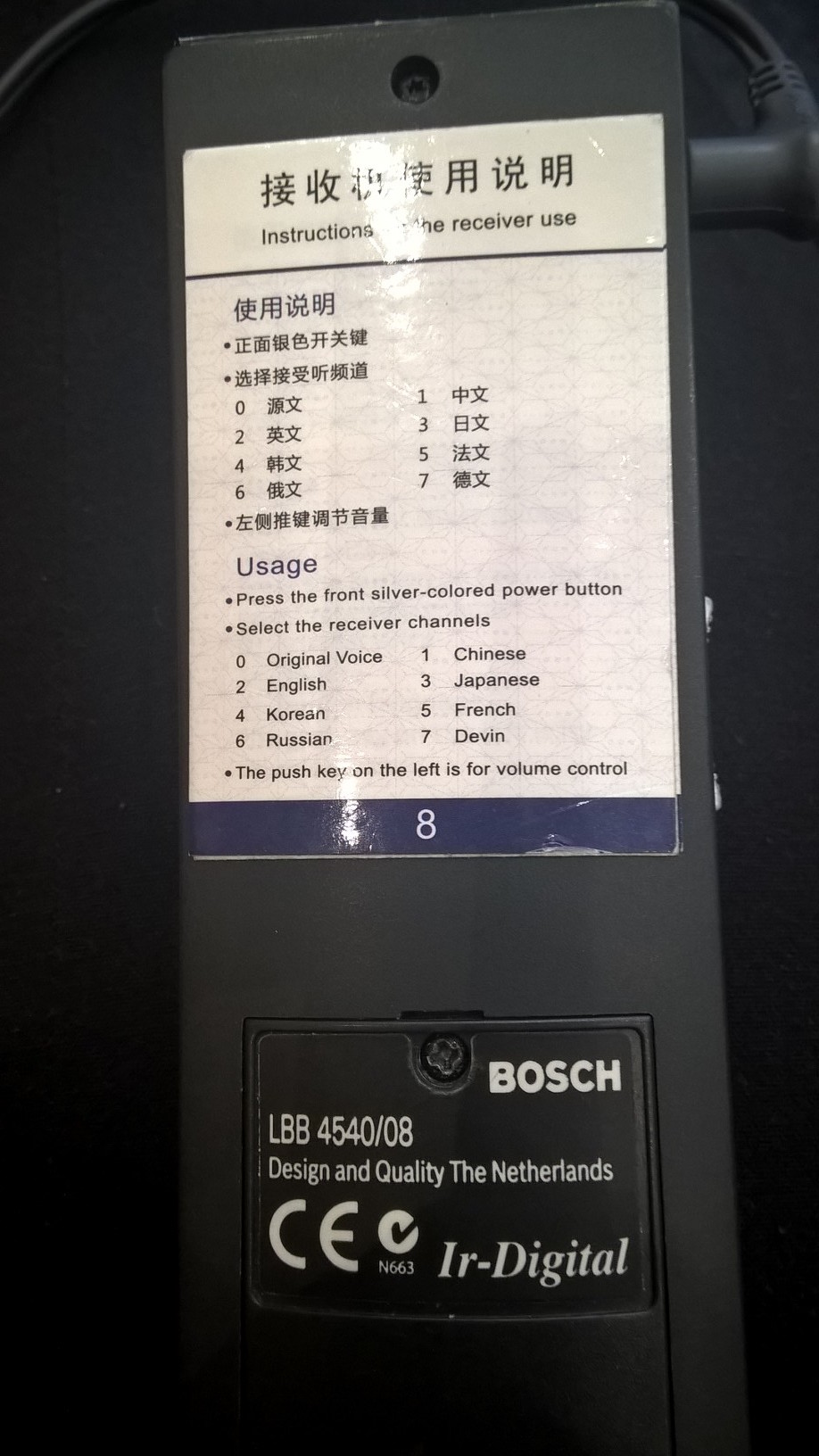 Look closely at language #7.  In Chinese it is Déwén 德文 (i.e., "Deutsch language", where they lop off the latter part of the native name and replace it with wén 文 ("language") — Déwén 德文 is the usual Mandarin name for German.  In the English list of language names, they have "Devin".  That's obviously close to Mandarin "Déwén", yet not identical.  "Devin" sounds like it could have been meant to represent the Shanghainese pronunciation of the word which has a voiced fricative initial for 文 instead of the voiced labio-velar approximant in Mandarin.
It might also be worthwhile noting that:
This device was manufactured by Bosch, a company headquartered in Germany
It was being used today at an event held by a different German company in Shanghai
Jenny tells me that both the quality of the device and the quality of the interpretation were absolutely fine.
The translation glitch — "Devin" instead of "German" — is odd, because everything else on the panel is translated into reasonably acceptable English.  I suppose that this lapse was triggered by someone who knew German better than English or was — at the moment they translated language #7 — thinking in a mixture of German and Shanghainese instead of English and Mandarin.
---