« previous post | next post »
The blogger of "The Wanderlust Diaries" has a post called "What China is This?" (10/17/15).  In it, she includes the following sign as an example of the elusiveness of " correct English spelling and translation" in China, though she recognizes that there are now many Chinese who speak English fluently, in contrast to when she first went to China in 1994: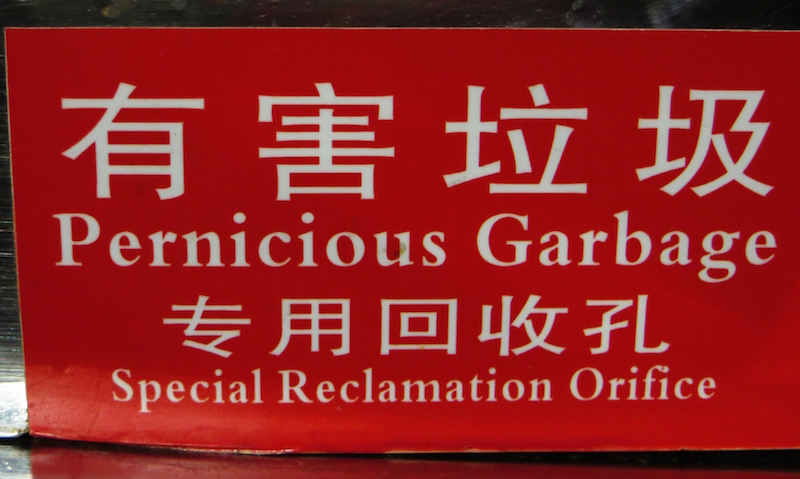 yǒuhài lājī (PRC) / lèsè (Taiwan) 有害垃圾
("hazardous waste")
zhuānyòng huíshōu kǒng 专用回收孔
("dedicated receptacle for recyclables")
Judging from the first and last word of the English translation, it seems that the persons who made this sign were striving for elegant, elevated diction, even though they were dealing with a humble subject.
---