« previous post | next post »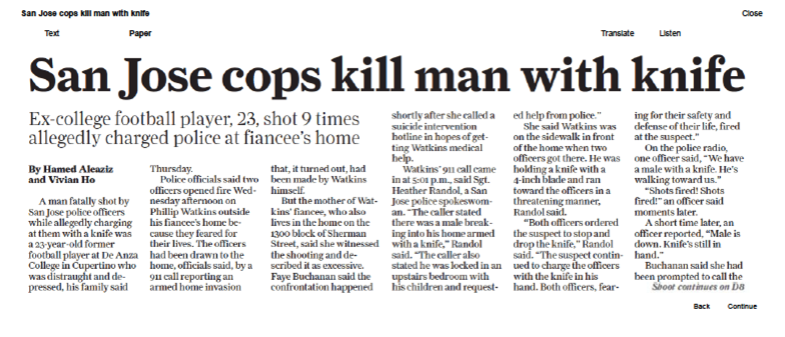 Is the prepositional phrase attached high, modifying the verb "kill"?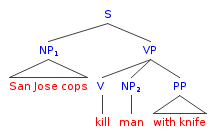 Or is it attached low, to the object NP "man"?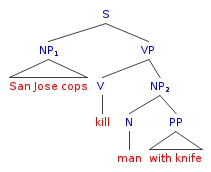 In this case, there is also a difference in the sense of the preposition — instrumental vs. comitative — but often the ambiguity is purely structural, as in these earlier examples:
"Annals of PP attachment", 2/8/2013:
Brennan Objects To Use Of Waterboarding In CIA Confirmation Hearing
"PP attachment is hard", 2/20/2013:
I saw some moms out in Hastings with their kids with tattoos.
"A zero-tolerance approach to PP attachment", 3/26/2014 (OK, this one also involves a functional difference…):
Pope Francis on Saturday appointed a victim of sexual abuse and a senior cardinal known for his zero-tolerance approach to a new group charged with advising the Catholic Church on how to respond to the problem of sexual abuse of children.
"Attachment ambiguity of the day", 1/30/2015:
EU reforms to break up big banks at risk
[h/t Coby Lubliner]
---