« previous post | next post »
From the "Cantonese Resources" blog:
Ah To 阿塗, a graphic designer and part-time cartoonist who is concerned about the survival of Cantonese in Canton and Hong Kong, has just published a comic called "The Great Canton and Hong Kong Proverbs" on Hong Kong independent media "Passion Times".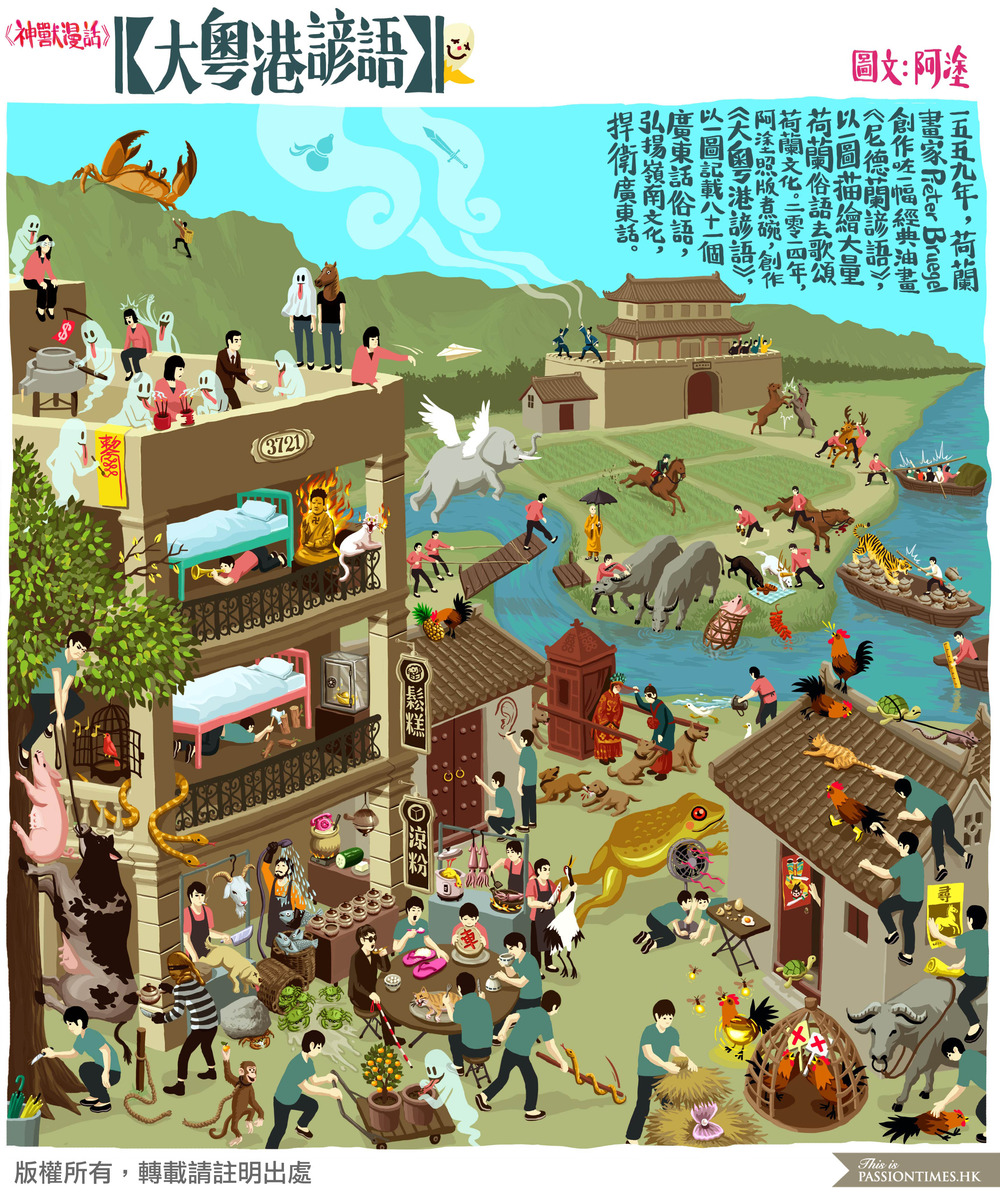 (Click to embiggen.)
From this Breughelian painting and the accompanying explanations, you can get a sense of what Cantonese language, culture, and society are like. By doing so, several things become immediately evident:
Cantonese is a real language, not some disembodied "dialect" or slimy "slang" — terms which are often applied to Cantonese by people who are ignorant of its true nature.
Cantonese is a vivid, imaginative language full of colorful expressions that cannot be found in other Sinitic languages.
Cantonese phonology, lexicon, grammar, and orthography are different from those of Mandarin; Cantonese and Mandarin are separate languages.
We have often written on these topics here at Language Log, e.g.,
By way of illustration, here are just a couple of the proverbs depicted by Ah To. The Chinese characters are transcribed In Yale romanization.

冇鞋挽屐走 [móuh hàaih wáan kehk jáu]
(where there are no shoes, grab the clogs and run)
to withdraw hurriedly from an awkward situation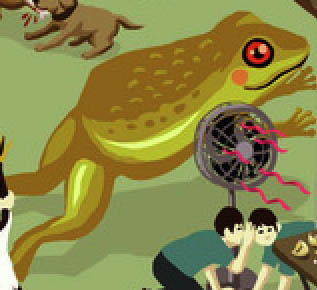 咁大隻蛤乸隨街跳 [gam daaih jek gap lá chèuih gāai tiu]
(such a big frog hopping around the street)
too good to be true
If you want to learn more about Cantonese in the flesh, you could do worse than study Ah To's painting for a day or two.
[Hat tips to Annie Chan, Norman Leung, Wicky Tse, Tim Chan, and John Rohsenow]
---