« previous post | next post »
Allen G. Breed, "Corn maze cutter stalks fall fun across country", AP 9/5/2013: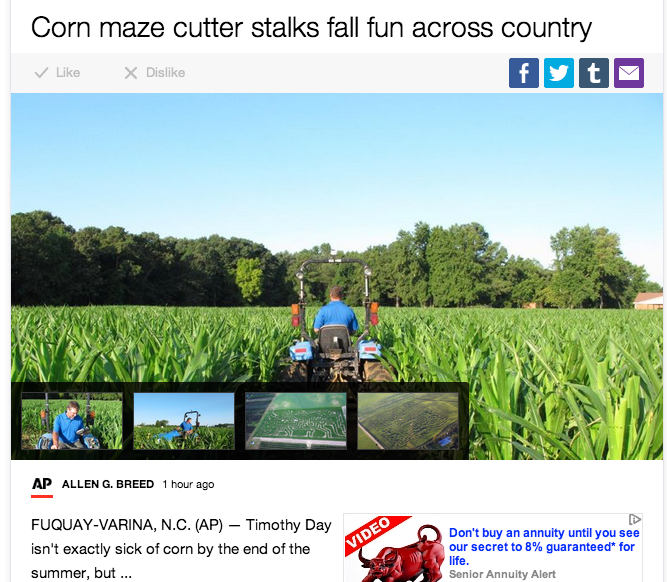 My first thought was "What are 'corn maze cutter stalks', and why are they falling?" But then I ran aground on 'fun', and so after a brief consideration of the possibility that those cutter stalks might be a form of fall fun, I settled on the theory there's some vandal going around cutting down corn mazes (and who therefore 'stalks fall fun')". But it turns out to be something else entirely  – as the photo should have told me — the story is about a guy who creates corn mazes, not about someone who destroys them:
Over the past couple of months, Day has cut more than 50 corn mazes. Someone else does the designs, but there's definitely some artistry in the way he spins that steering knob.
"My paintbrush is a rototiller," Day says. "And a tractor hooked to it."
Most people associate corn mazes with Halloween, but the work starts long before October.
So the 'stalks' part is just a pun on cornstalks, maybe along with a tinge of Halloween.
---