« previous post | next post »
I have received this notice from several sources in the last few days: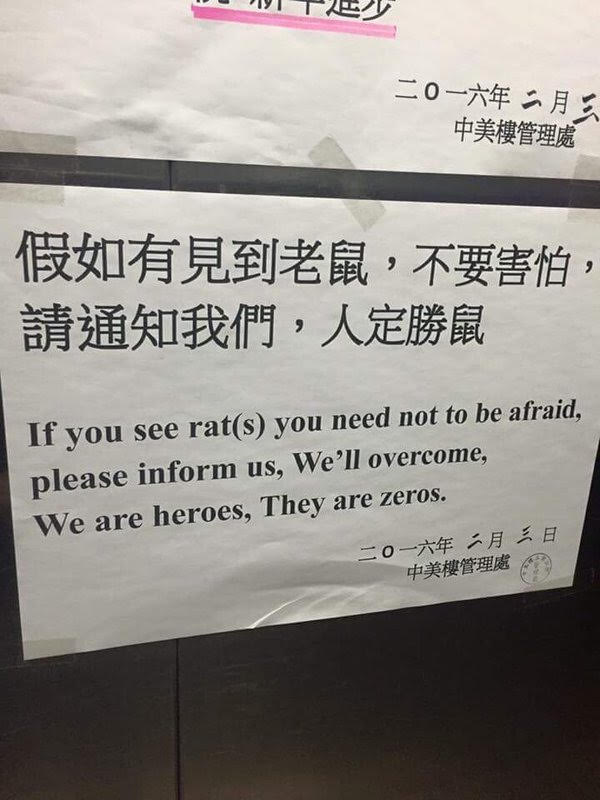 (Source)

jiǎrú yǒu jiàndào lǎoshǔ, bùyào hàipà 假如有見到老鼠, 不要害怕,
qǐng tōngzhī wǒmen, rén dìng shèng shǔ 請通知我們, 人定勝鼠
If you see rats / mice, don't be afraid,
Please notify us, people can definitely overcome rats / mice.
The notice was issued by the management office of the Zhong Mei Building (Zhōng Měi lóu guǎnlǐ chù 中美樓管理處) (I think that it is located in Tai Kok Tsui, Hong Kong).
In my estimation, the English translation is both creative and clever.  Note the category under which this post is filed.
---