« previous post | next post »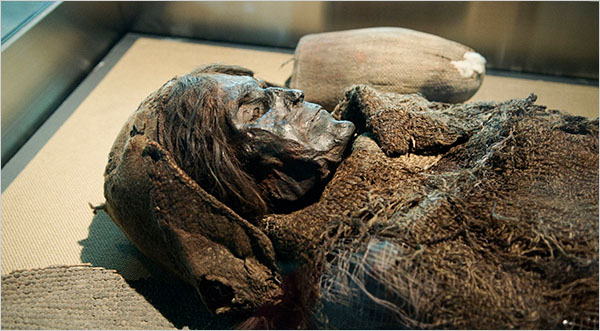 Some quotes from Victor Mair are featured in the NYT today ("The Dead Tell a Tale China Doesn't Care to Listen To", 11/18/2008), with respect to the 3,800-year-old mummies found in the Tarim Basin.
Mr. Mair has disputed any suggestion that the mummies were from East Asia. He believes that East Asian migrants did not appear in the Tarim Basin until much later than the Loulan Beauty and her people.
The oldest mummies, he says, were probably Tocharians, herders who traveled eastward across the Central Asian steppes and whose language belonged to the Indo-European family. A second wave of migrants came from what is now Iran.

As explained in more detail in the Wikipedia article, the idea that the mummies are Indo-Europeans conflicts with two different nationalist narratives, the official Chinese view that Xinjiang has always been "an inalienable part of the territory of China", and the view of many Uyghur separatists that their ancestors were the original inhabitants of the region.
[Update: Victor was interviewed on All Things Considered today.]
---