« previous post | next post »
The mess in Washington is providing plenty of opportunities for misnegation. Today, John Bresnahan at Politico got tangled up in budging and cut loose with a classic — "Bad blood: Four feuding leaders":
But the personal animus extends beyond the leaders. Along with their bosses, aides to Boehner and Reid are in an undeclared war and neither is refusing to budge an inch.
A list of LL misnegation posts is here.
The obligatory screen shot: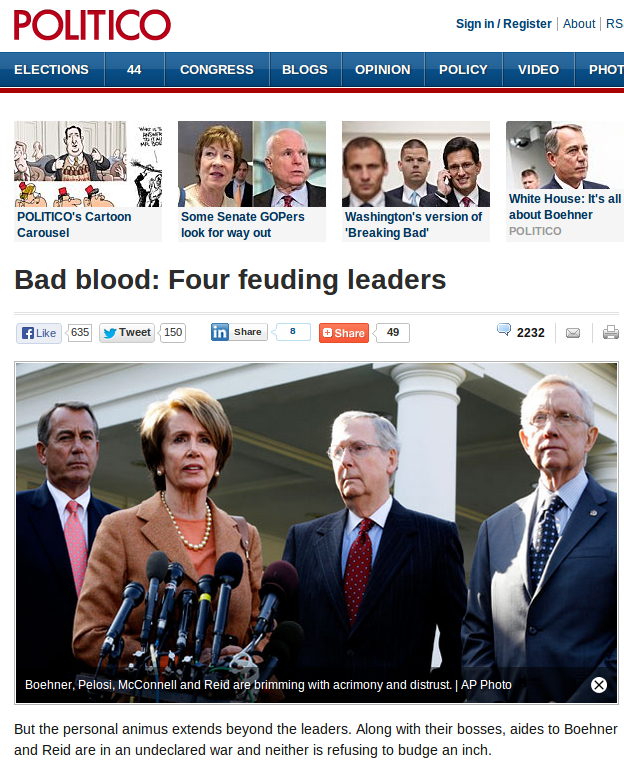 ---