« previous post | next post »
Anemona Hartocollis, "Slashing Its Budget, West Virginia University Asks, What Is Essential?", NYT 8/18/2023: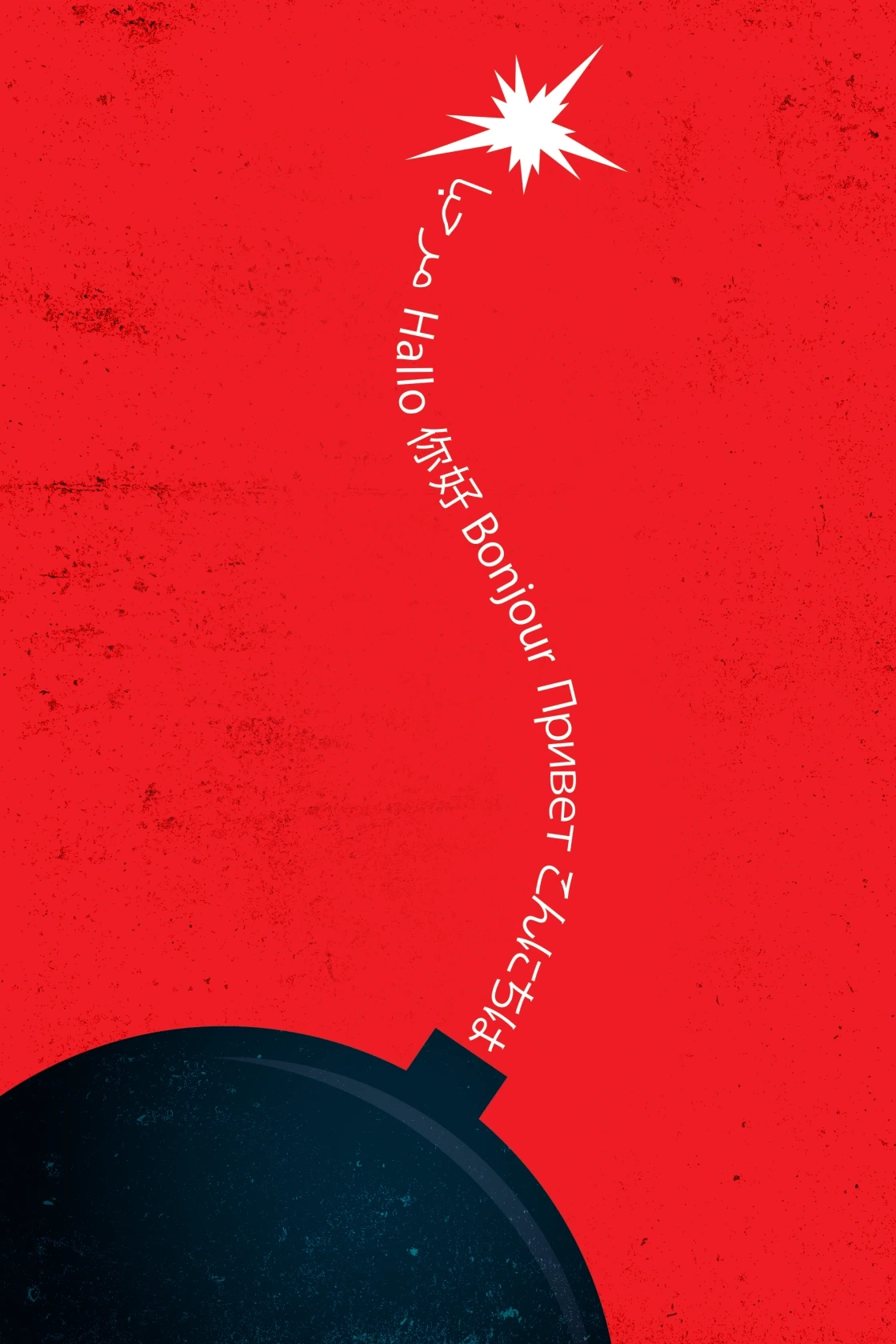 The state's flagship school will no longer teach world languages or creative writing — a sign, its president says, of the future at many public universities.
Christian Adams wants to be an immigration or labor lawyer, so he planned to major in Chinese studies at West Virginia University, with an emphasis on the Mandarin language.
But as his sophomore year begins, he has learned that, as part of a plan to close a $45 million budget deficit through faculty layoffs and academic program consolidation, the university has proposed eliminating its world languages department, gutting his major.
He will have to pivot to accounting, he says, and probably spend an extra year in college, taking out more student loans.
"A lot of students are really worried," said Mr. Adams, 18. "Some are considering transferring. But a lot of students are stuck with the hand they've been given."
Nick Anderson, "WVU's plan to cut foreign languages, other programs draws disbelief", WaPo 8/18/2023:
West Virginia University, a crucial institution in one of the nation's most impoverished states, is poised to jettison all of its faculty dedicated to teaching Spanish, French, Chinese and other foreign languages. Students interested in learning a new tongue would be pointed to instructional alternatives — such as, possibly, an online app.
The state's largest public university also is moving toward elimination of a master's degree program in creative writing and a doctoral program in mathematics, among other proposed cuts, in response to declining enrollment and what university officials call a "structural" budget deficit of $45 million. In all, 32 of the university's 338 majors on its Morgantown campus would be discontinued and 7 percent of its faculty eliminated under a plan made public last week.
"We are going through an existential crisis in higher education," E. Gordon Gee, WVU's president since 2014, told The Washington Post in an interview Wednesday, "and we happen to be on the point of the spear." Gee said cuts are essential to free up resources for programs in higher demand such as forensics, engineering and neuroscience. Amid declining public confidence in higher education, Gee said, universities must earn back trust. "The people of the state are telling us what they want," he said. "And for once, we're listening to them."
Emma Pettit, "Scholars See Dangerous Precedent in West Virginia U.'s Plan to Cut Foreign Languages", Chronicle of Higher Education 8/18/2023:
That a flagship, land-grant, R1 university wants to eliminate its world-languages department — and potentially swap in-person instruction with an app — is shocking, and seemingly unprecedented, several faculty members told The Chronicle. Paula M. Krebs, executive director of the Modern Language Association, wrote to Gee that "no other state flagship university has forsaken language education for its students."
Howie Berman, executive director of ACTFL, formerly the American Council on the Teaching of Foreign Languages, said he worries that other colleges, especially those facing financial problems, might follow West Virginia's lead. Di Bartolomeo, too, said she's afraid WVU "may be the canary in the coal mine." Though she hopes the outpouring of support for the department will prompt university leaders to change their minds, she said, that's "kind of like hoping that if everybody claps hard enough, Tinkerbell will come back to life."
---
The Linguistic Society of America recently sent its members this open letter from Jonah Katz — there doesn't seem to be an online version, so the full text is below:
My name is Jonah Katz; I'm an associate professor of linguistics at West Virginia University. I work in a large department that includes all of the world languages and literatures at WVU in addition to its 'basic' and applied linguistics programs. On August 10, 2023, the WVU provost recommended dissolving our department and all of its academic programs and faculty lines, including the only Linguistics programs in the state of West Virginia (our MA and undergrad minor). All of the tenured and untenured faculty in the department are to be laid off, including the linguistics faculty. All of the foreign language and literature programs at the university are to be discontinued; the president of the university publicly stated that foreign-language classes will be replaced with online apps or remote classes at other universities. I'm asking linguists to help us publicize what's happened here and advocate on our behalf.
We are a very small program (4 faculty in basic linguistics and 4-5 more in applied linguistics/TESOL), but punch well above our weight in both research output and external grant funding. In fact, on the same day WVU wrote to tell us our department is cancelled and we are fired, they ran a front-page article on the university website celebrating the NSF grant that Sergio Robles-Puente and I recently received, and lauding our innovative research and intensive student mentoring. That grant will now need to be discontinued or moved to another institution. WVU linguists more generally have served thousands of students here over decades. They have helped document and preserve the unique linguistic heritage of the region, from ethnographic studies on Appalachian English in public-school classrooms to the only existing work documenting the Spanish spoken in West Virginia. They have helped train generations of public-school foreign-language and English teachers in a state facing a dire shortage of K-12 educators. And they have served as one of the few connections between West Virginia students and the larger world, from study-abroad programs to scientific training that has prepared students for graduate study at some of the most prestigious institutions in the United States and beyond.
The reason given for this egregious violation of ethical and professional norms is that the university faces a dire budget crisis, and the administration has no choice but to cut academic programs in order to close their structural budget deficit. But the administration's own financial data, gathered at great cost with external consultants and publicly posted here, clearly indicate that the department as a whole (p. 7) has generated operating profits of more than $800,000 in each of the last three years, even without counting our grant income, which is substantial (our NSF project is just one of several large external grants that faculty in our department have been awarded in the past several years). This is not a financial decision: it is an ideological one, as our president's public comments make clear.
The story of how the university got into such a catastrophic financial position to begin with is a long and complex one, and tangential to my message here. But for those interested, the exposé in the Chronicle of Higher Education titled "Why is West Virginia U. Making Sweeping Cuts?" (unfortunately paywalled for many readers) and this anonymous report by WVU faculty demonstrate convincingly that skyrocketing administrative personnel costs and excessive debt associated with a failed growth strategy are two of the major drivers (declining enrollment, COVID, and inadequate state funding also played a role).
To be honest, I don't know if anything that we can do will help the situation. The leadership of the university has made up its mind, they have the backing of state politicians and the board they appointed to oversee the university, and they will not be swayed by appeals to reason or ideals. What they may respond to is public pressure, and to that end I am asking my colleagues to share what is happening here as widely as you can through all available media and professional networks. Sunlight is the best disinfectant, and we need a whole lot of disinfectant at my institution. You could also consider writing to the people who made these decisions and their enablers, and if you represent an organization like a department or institute, consider doing so publicly in an open letter. Let them know what you think of the decision to eliminate all foreign language, literature, and linguistics classes at a public land-grant state flagship, and to fire all faculty regardless of merit, longevity, or tenure. Let them know how this will affect the reputation of West Virginia University and the state that it represents. Let them know how it will affect young people's prospects and their choices in one of the poorest and least-educated states in the country, where huge numbers of our most talented and driven young people are already leaving to seek better educational and professional opportunities. Thank you for your time, and to my many wonderful colleagues who have reached out this week to ask how you can help. I am lucky beyond belief to work in such a supportive, principled, and collaborative field, and to have so many amazing mentors and colleagues. Linguists really are the best.
University leadership directly in charge of this process include President Gordon Gee and Provost Maryanne Reed. The WVU Board of Governors is a politically appointed body that is supposed to oversee the administration of the university and will eventually need to approve the provost's recommendations. They can be contacted via Special Assistant Valerie Lopez. Governor Jim Justice appointed most of the Board and has strongly supported Gee during his term. His office can be contacted using this form.
Sincerely yours,
Jonah Katz, Associate Professor of Linguistics
West Virginia University
---