« previous post | next post »
As the S2O website explains,
"Subscribe to Open" (S2O) is a pragmatic approach for converting subscription journals to open access—free and immediate online availability of research—without reliance on either article processing charges (APCs) or altruism. […]
S2O allows publishers to convert journals from subscriptions to OA, one year at a time. Using S2O, a publisher offers a journal's current subscribers continued access. If all current subscribers participate in the S2O offer (simply by not opting out) the publisher opens the content covered by that year's subscription. If participation is not sufficient—for example, if some subscribers delay renewing in the expectation that they can gain access without participating—then that year's content remains gated.
The offer is repeated every year, with the opening of each year's content contingent on sufficient participation. In some cases, access to backfile content may be used to enhance the offer.
The Annual Reviews publications experimented with Open Access for a few months in 2020, with spectacular (though expected) consequences for usage. Here's a graph showing the bump in monthly downloads during the experiment, for the Annual Review of Linguistics: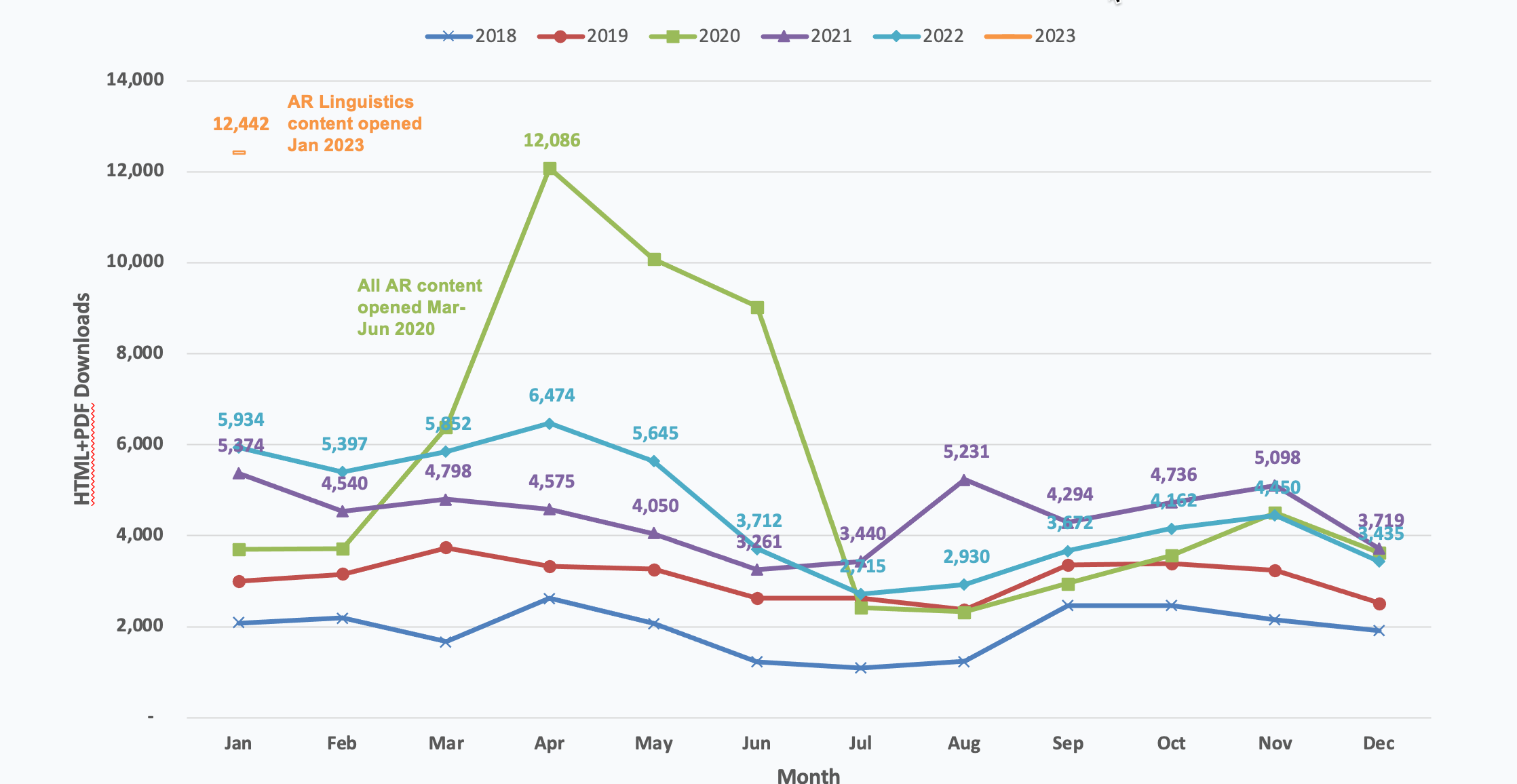 And now Subscribe to Open has been instituted as an overall policy goal for the Annual Reviews organization. For just half of the month of January 2023, the results for the Annual Review of Linguistics equalled the 2020 bump: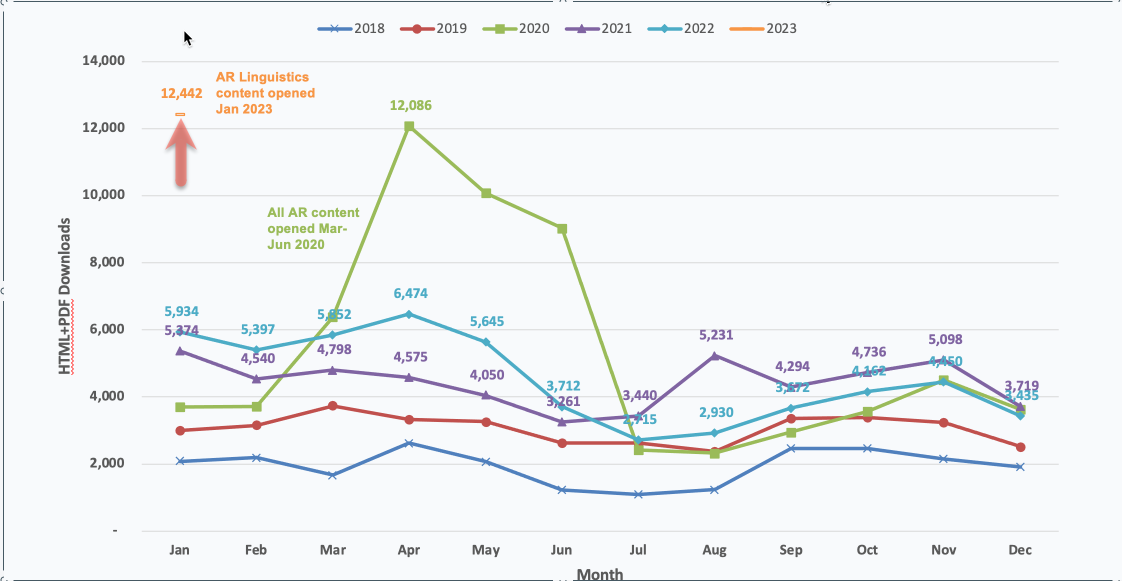 And all ARL articles from 2015 to the present are now accessible to every one, and will remain so as long as the S2O experiment continues to succeed. You can start by looking over the current volume, and then browse through the previous years…
---