« previous post | next post »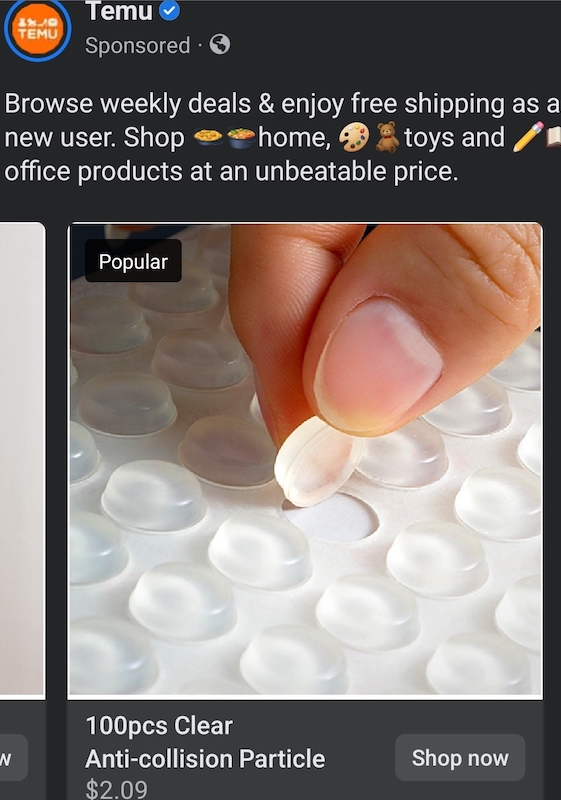 From the Temu website.
They're the kind of bumper buttons you put on cabinet doors or sometimes on the bottoms of fragile things. IKEA furniture used to come with a couple of these. Just peel and stick in the corner so cabinet doors don't slam.
Selected readings
[Thanks to Victor Steinbok]
---