« previous post | next post »
Today's SMBC: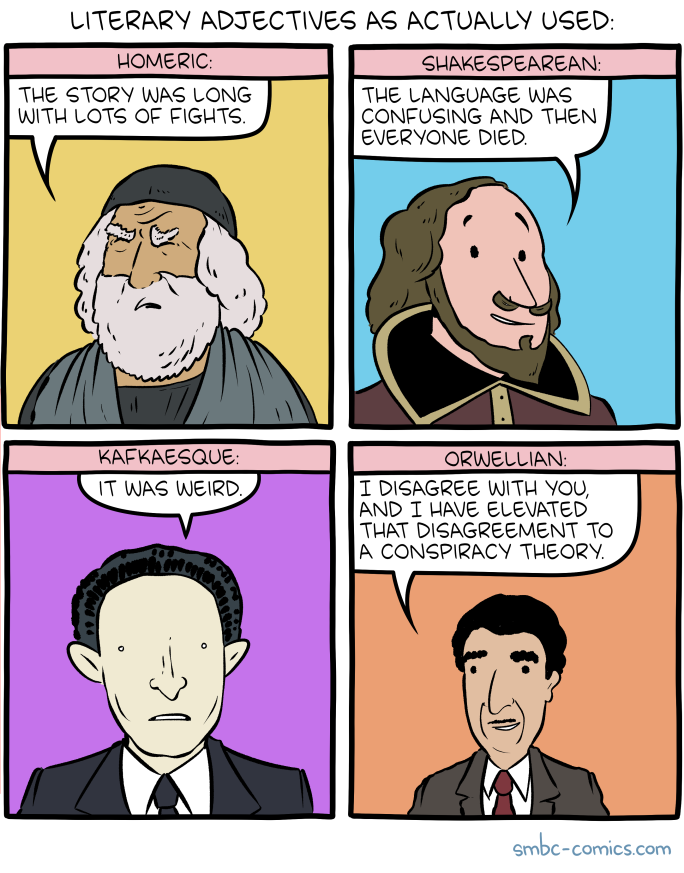 The mouseover title: "This comic is in fact an Orwellian attempt to change the definition of Orwellian."
The aftercomic: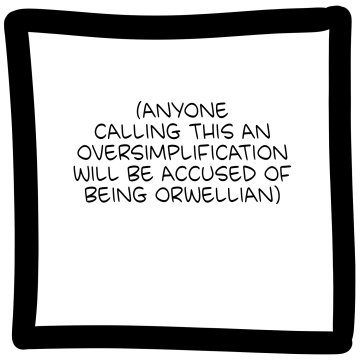 Assignments:
Provide similar definitions for Virgilian, Miltonian, Dickensian, Whitmanian, Chekhovian, and Faulknerian.
Explain the relative frequency of these words — e.g.in COCA: Homeric 247, Dickensian 292, Whitmanian 5.
Find six similar adjectives for female authors, and compare their frequency with those of male authors whose names have similar frequencies.
---