« previous post | next post »
From today's Doonesbury: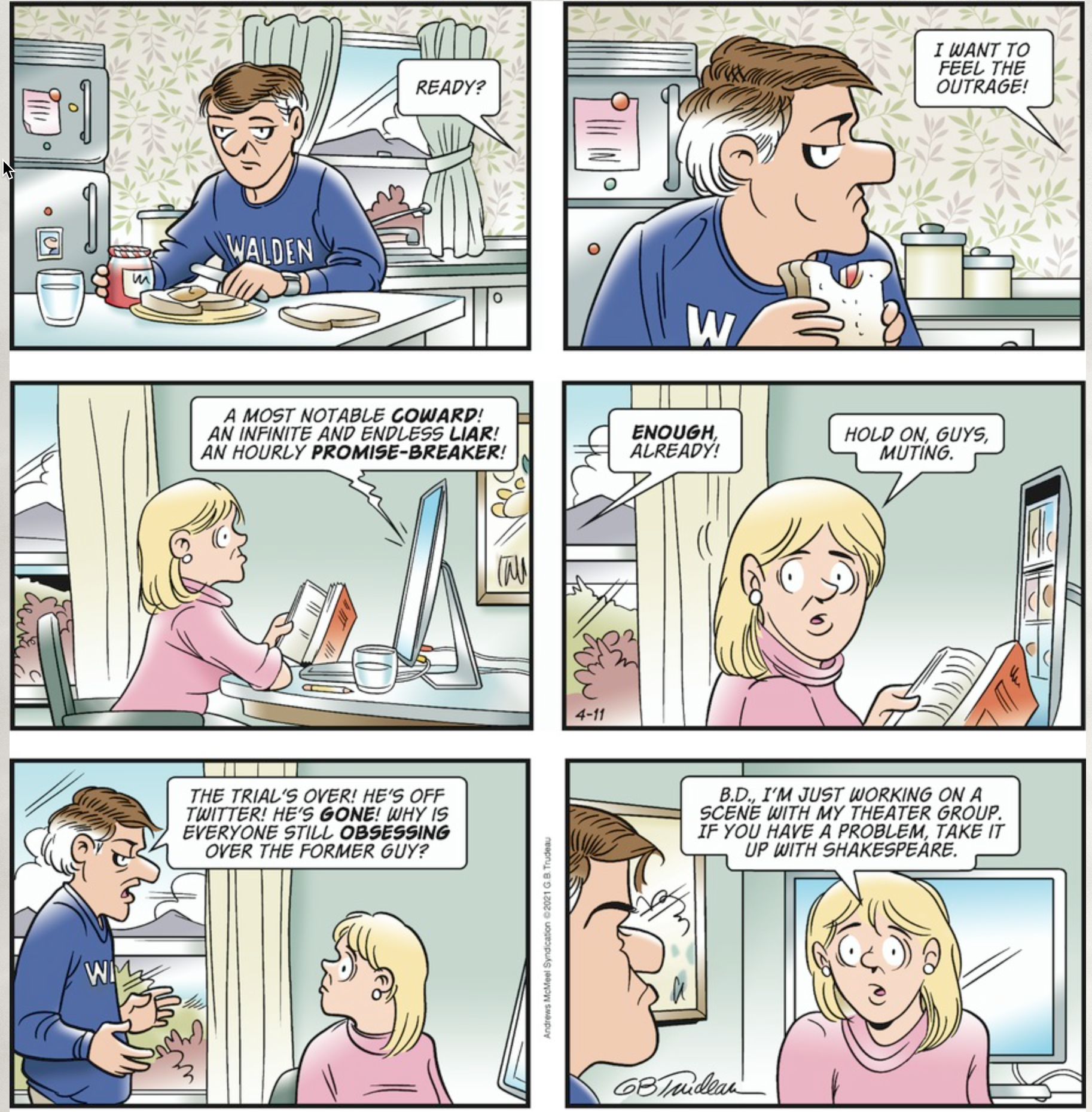 The last two panels:

The passage is from All's Well That Ends Well, Act 3 Scene 6, and refers to the character Parolles.
---
5 Comments
Jerry Packard said,

Outstanding. Thanks for the post.

DaveK said,

"Thou idol of idiot worshippers" (from Troilus and Cressida) is still my favorite Shakespearean reference to Trump

KeithB said,

Shouldn't the "one" be bolded in the last panel and not the "no"?

Wait, wouldn't the prosody give it away?

Alexander Browne said,

@Chas Belov: I think that ambiguity as a written comic make the joke work in this format.