« previous post | next post »
Carl Masthay sent me the following photograph of a tattoo consisting of four large Chinese characters: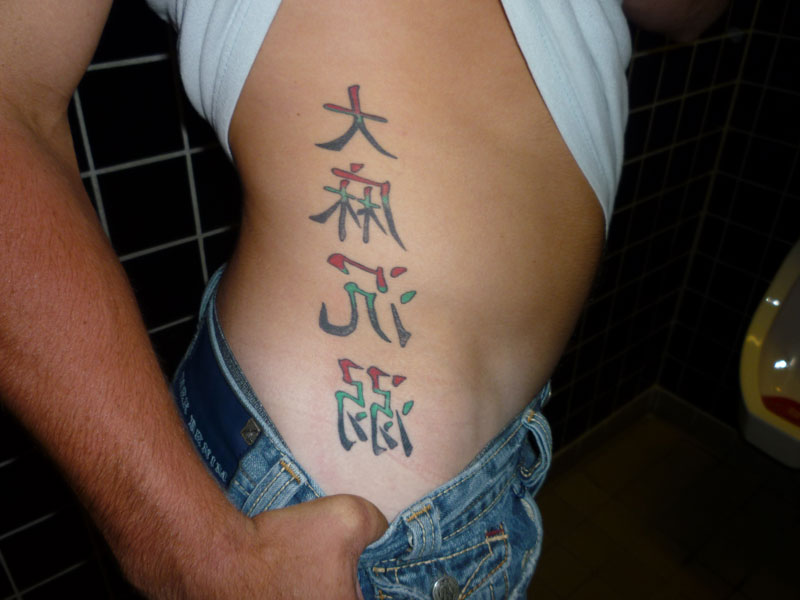 Viewed thus, the characters are unreadable. When flipped as in a mirror, they look like this: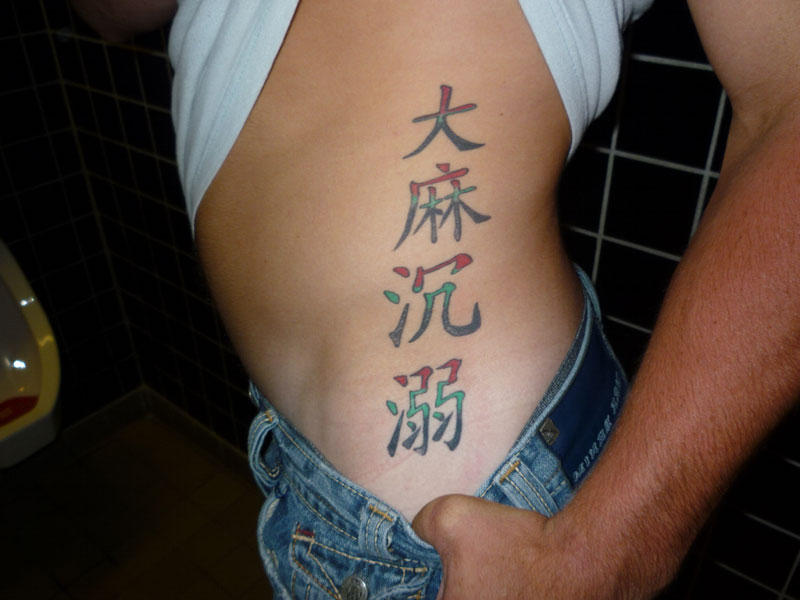 The characters are dàmá chénnì 大麻沉溺 ("addicted to marijuana").
Florian Simala astutely observes:
It looks like a button-down watch pocket on top of the right side pocket of the jeans is where it should be. The tag on the back reads correctly, "1 XG denim", so the tattoo must be backwards.
This means that the reversal of the tattoo is not due to inversion of the entire photograph but to the work of the tattooer. When flipped (as in the second photograph above), the writing on the pants is reversed.
The same thing (mirror reversal of characters) happened in this ad put out by the Massachusetts Office of Travel and Tourism: "Massachusetts is red(-faced)".
One more reason not to get a Chinese tattoo, especially not when you're high on your favorite addiction, and not unless you're 100% certain that the tattoo says something that won't embarrass you ten or twenty years from now. (Lots of negatives there, but I hope that the sentence still makes sense.)
---