« previous post | next post »
Seen on the internet: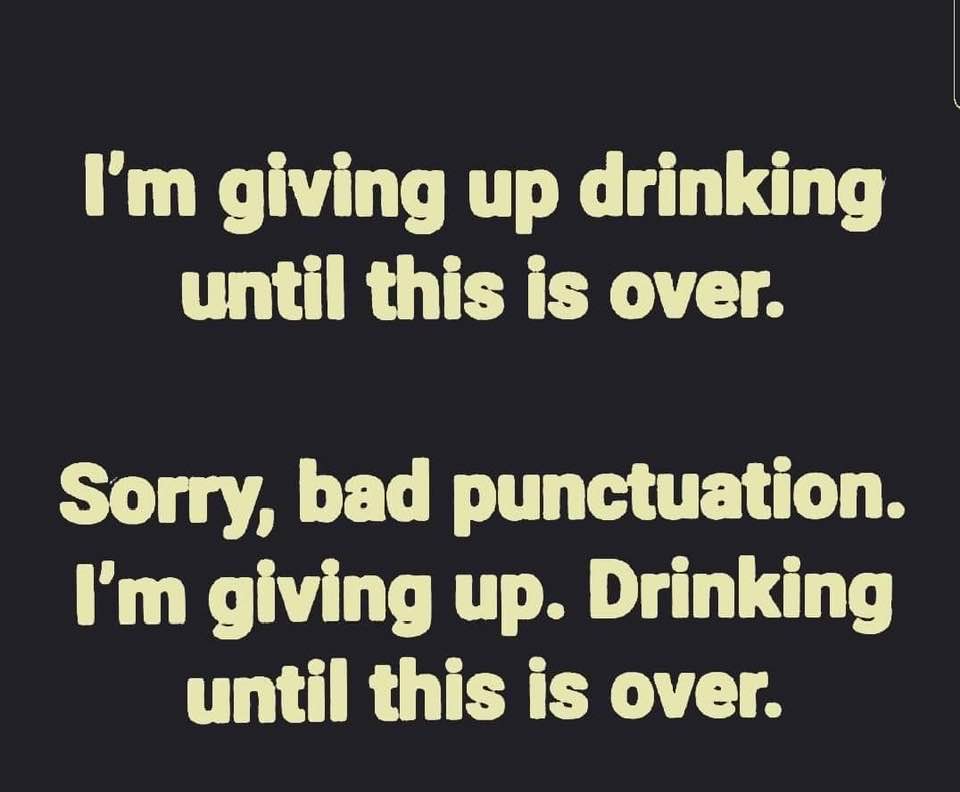 ---
9 Comments
I'd have to be. Drunk to make that punctuation mistake.

astrange said,

This is probably convergent evolution, but it's a lot like the popular "Works on contingency? No, money down!" joke from the Simpsons.

https://www.reddit.com/r/TheSimpsons/comments/5fqnjp/no_money_down/

Frank Y. Gladney said,

A famous telegram from the tsar:

ПОВЕСИТЪ НЕЛЪЗЯ ПОМИЛОВАТЪ

Can be read either "Hang him. Pardon impossible" or "Don't hang him. Pardon him".

Frank, when I copy-and-paste that phrase into Google Translate, the latter asks "Did you mean: ПОВЕСИТЬ НЕЛЬЗЯ ПОМИЛОВАТЬ". Try as I might, I can see no difference between what I copied-and-pasted and what Google Translate suggests. Can you assist ?

V said,

Frank wrote it with big ers; I suspect in Russian it's written with small ers.

[(myl) Not exactly — it's apparently the difference between

|Ъ| 0x042A "CYRILLIC CAPITAL LETTER HARD SIGN"

in Frank's comment, and

|Ь| 0x042C "CYRILLIC CAPITAL LETTER SOFT SIGN"

in Google Translate's suggestion. Depending on the font, these may be hard to distinguish.]


V said,

I was trying to be sarcastic.

V said,

I'm sorry about that.

V said,

That was the joke, a lot of people are only familiar with the Cyrillic alphabet through the Russian language. Even Unicode reflects that with the names of the code points. I think it's funny?

V said,

I thought it hilarious that Frank did not see the difference between a big er and a small er. This is the first thing I noticed in that phrase.