« previous post | next post »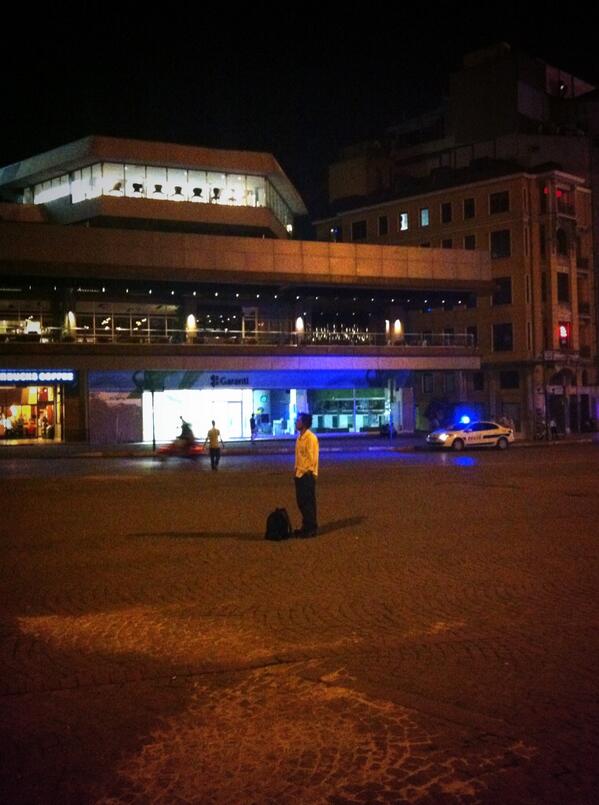 Another Turkish term is entering the international lexicon: "duran adam", or "standing man".  Andy Carvin, "The 'Standing Man' of Turkey: Act of Quiet Protest Goes Viral", the two-way (NPR) 6/18/2013:
As protests against the Turkish government enter their third week, activists are taking increasingly creative measures to maintain their momentum.
Over the weekend, police removed their tent city and re-opened Istanbul's Taksim Square to traffic, while maintaining a strong presence in the area. This might have seemed like the end of it for many protesters, until a lone man decided to take a stand, literally, against the government. For more than six hours Monday night, Erdem Gunduz stood motionless in Taksim Square, passively ignoring any prodding or harassment from police and people passing by.
His unusual form of protest has inspired activists in Turkey and around the world to assume the same pose. He's even become his own meme, as "standing man" (duran adam, in Turkish) supporters upload their own protest photos to Facebook, Twitter and elsewhere.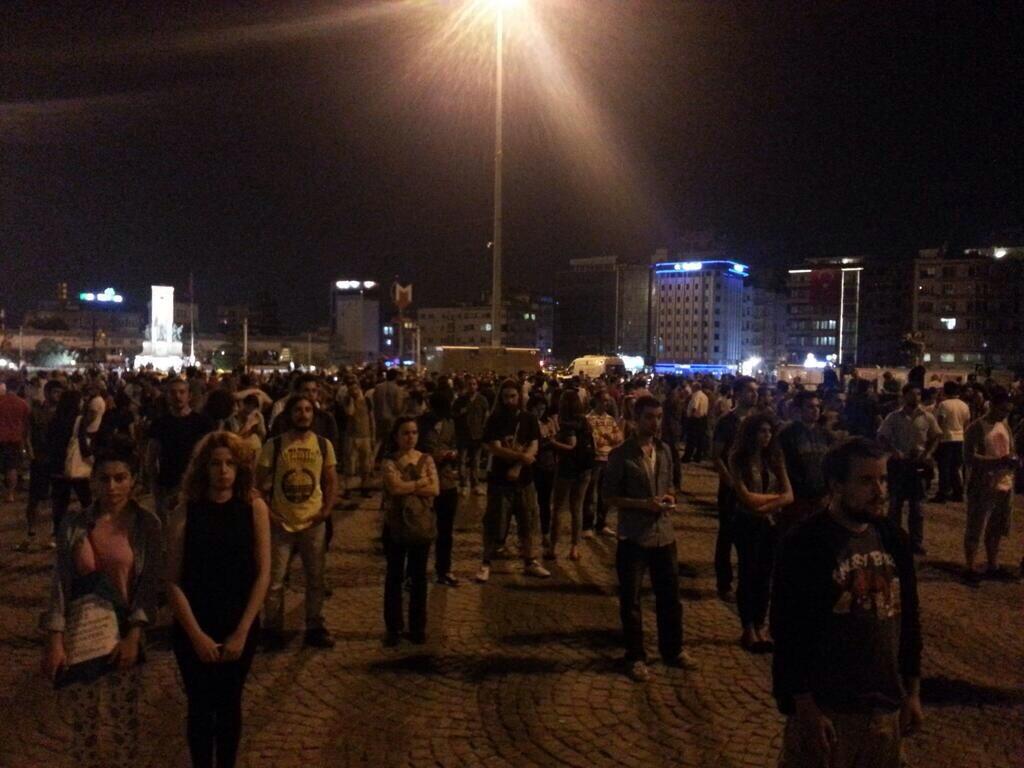 "'Duran Adam' auf dem Taksim-Platz: Der stehende Mann wird zur Protest-Ikone"
"Ο ακίνητος διαδηλωτής της πλατείας Ταξίμ" (Ο Τούρκος ΥΠΕΣ λέει δεν θα συλλαμβάνονται οι 'duran adam' ενώ η αστυνομία προέβη σε 4 συλλήψεις)
"Turski Gandi: Pogledajte najprkosnijeg demonstranta na Trgu Taksim" (Duran-adam, ili standing man: Erden Gunduz, simbol Turskog proleća)
"<르포> 이스탄불 탁심광장의 `우렁찬 침묵'" (반정부 시위의 중심인 탁심광장은 18일(현지시간) 아무 말도 않고 아무런 행동도 하지 않는 '두란 아담'(duran adam) 시위대가 점령했다.)
"Turquie: l'homme debout, nouvelle figure de la contestation" (Il est l'homme debout, "duran adam", nouveau symbole d'une contestation pacifique qui ne veut pas lâcher prise.)
"Duran Adam: la protesta dell'uomo in piedi contro Erdogan"
"No hacían más que estar de pie, pero la policía se los llevó" (Un trupo de agentes se llevaron al "Duran adam" (hombre de pie), un artista escénico que llevaba seis horas de pie y sin moverse.)
Twitter #duranadam …
---