« previous post | next post »
It's not just flapping and voicing of /t/ in words like litter (= "lidder") or pretty (= "priddy"), and word sequences like fat Albert (= "fad Albert"). American speakers tend to weaken all consonants and even consonant clusters in similar environments. So if you take today's ubiquitous "mask debate" news, and add the perceptual biases of someone from an r-less dialect like John Oliver, you get this:
Let's zero in on a couple of those "mask debate" performances: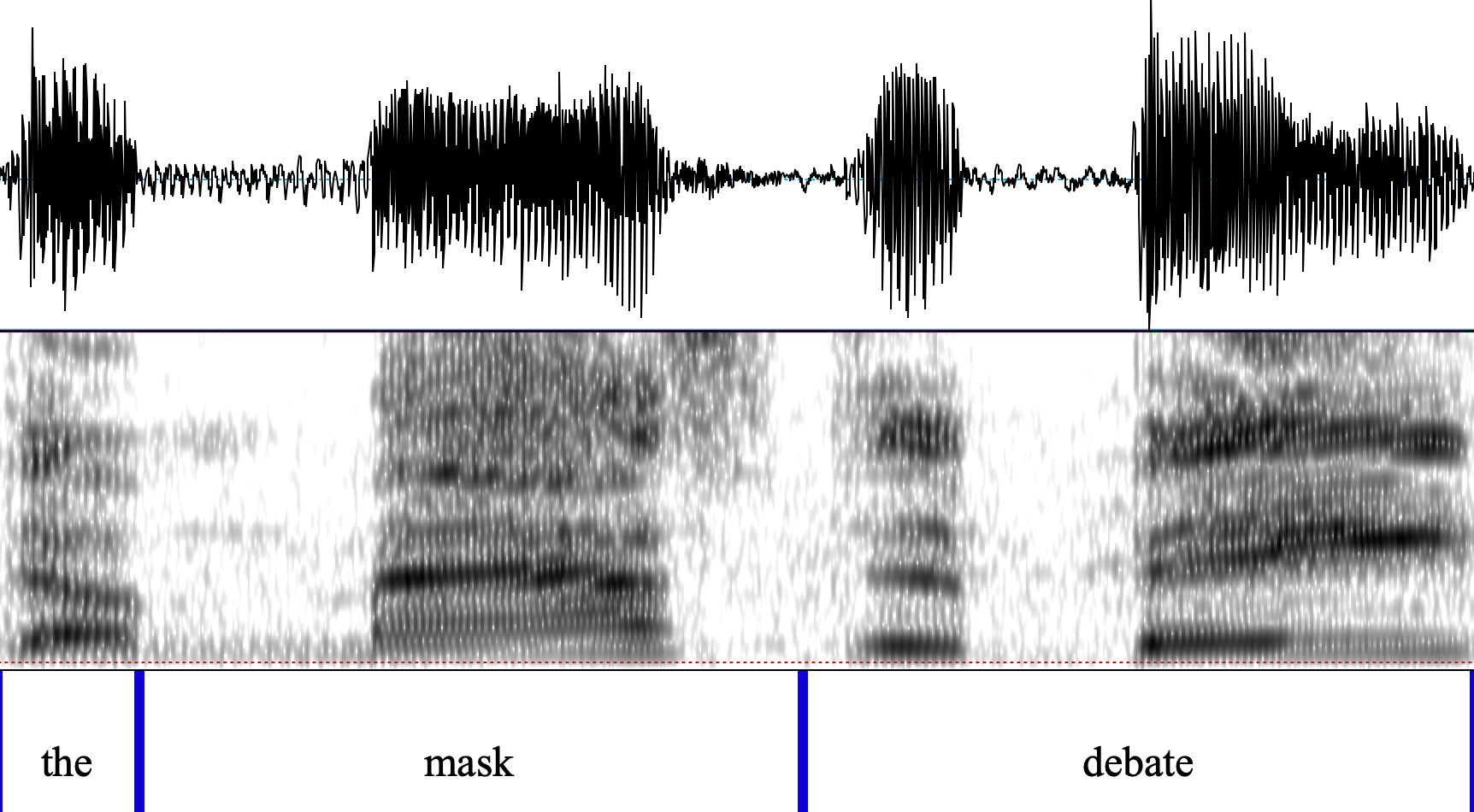 ---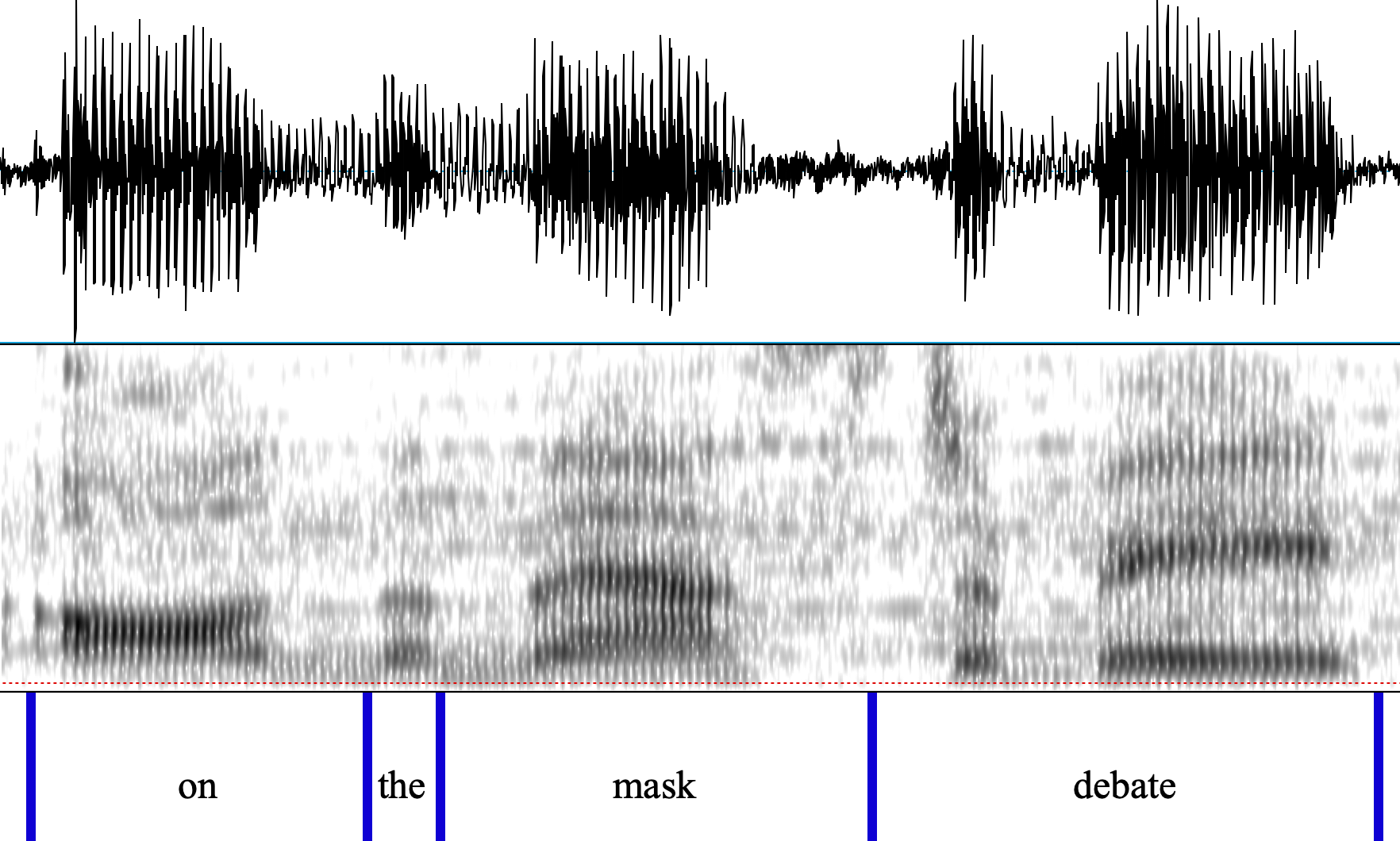 As you can see and hear, there's not much if anything left of the /k/ in mask — for a listener with r-ful expectations, they might as well be saying "mass debate". And for someone who expects the medial vowel in masturbate to be [ə] rather than [ɚ], …
[If you want to do a more complete acoustic-phonetic analysis of more of the mask debate performances, a .wav version of the full sequence is here.]
Update — for some insight into John Oliver's perceptions, here's the OED's audio for (the British pronunciation of) masturbate: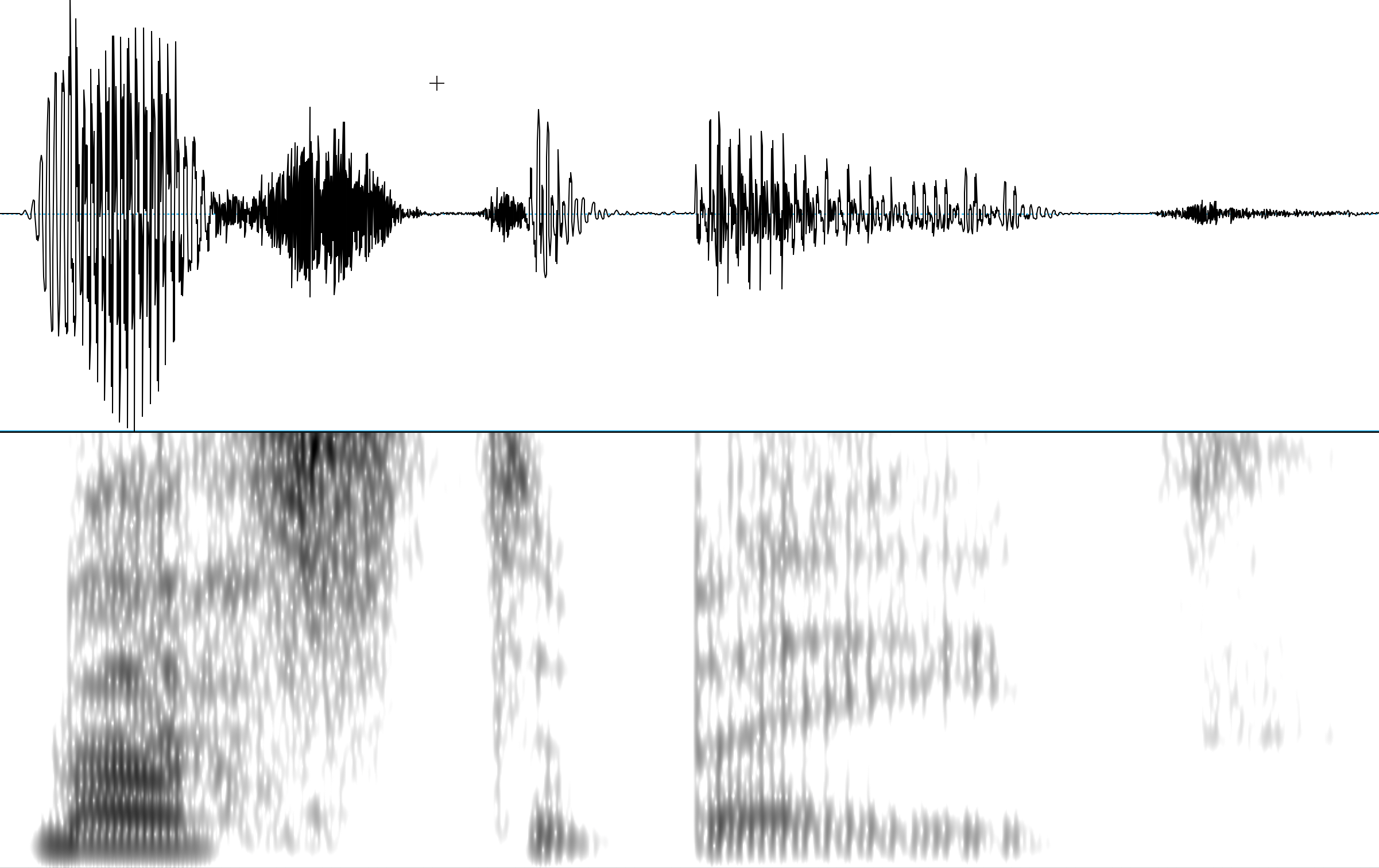 The medial /t/ is aspirated, but only very slightly (as we'd expect adjacent to /s/), and you can probably persuade yourself that this might have been a rendition of "mass debate", which is pretty much how the U.S. news anchors pronounce "mask debate".
---