« previous post | next post »
Today's xkcd: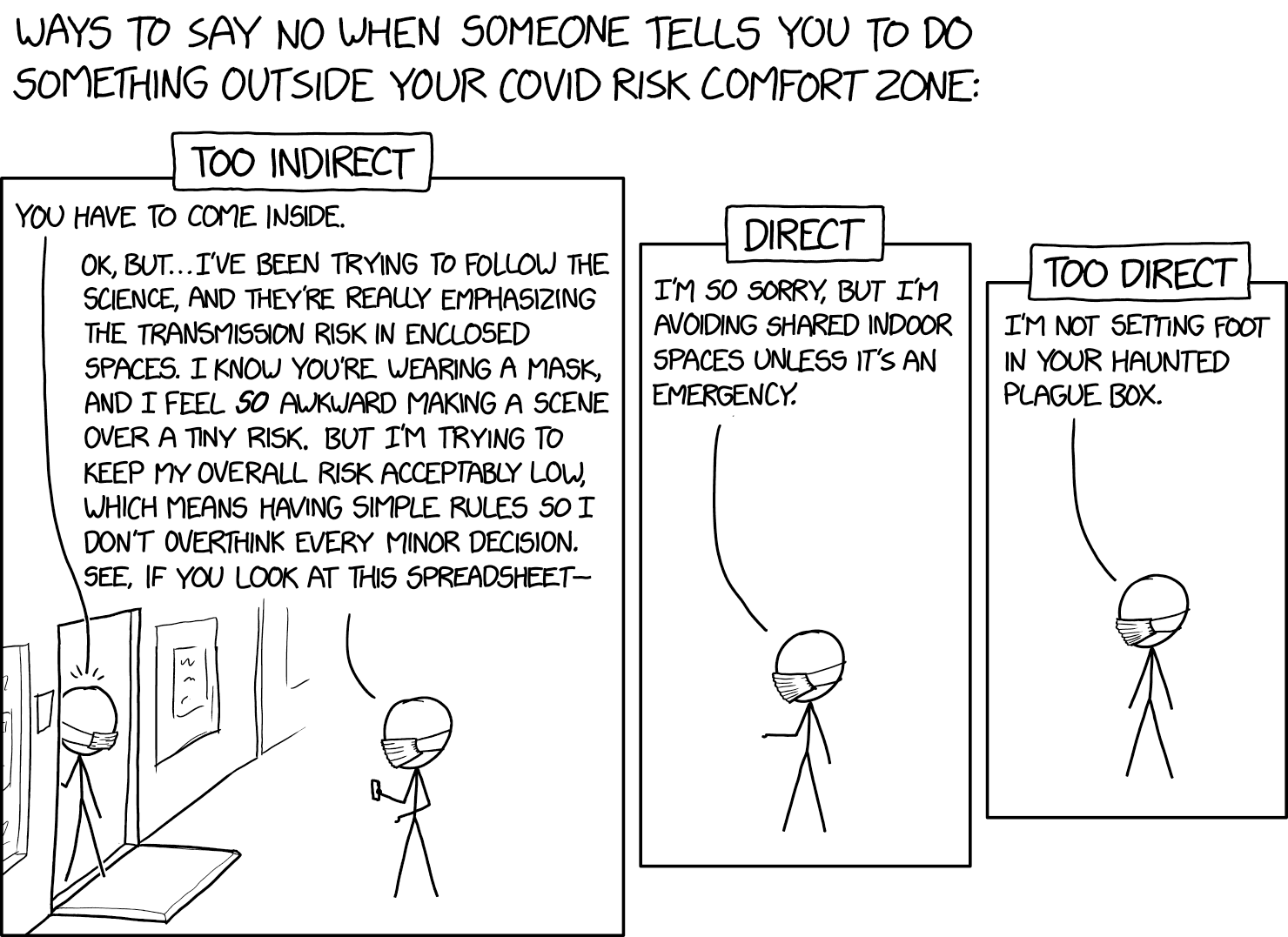 Mouseover title: "I'm like a vampire, except I'm not crossing that threshold even if you invite me."

I'm not sure that linguists and philosophers of language have a standard term for this spectrum of communicative choices. It's related to implicature vs. assertion, and to degree of specificity, and also to simple old-fashioned frankness. But it's not exactly any of them.
---