« previous post | next post »
Today's xkcd: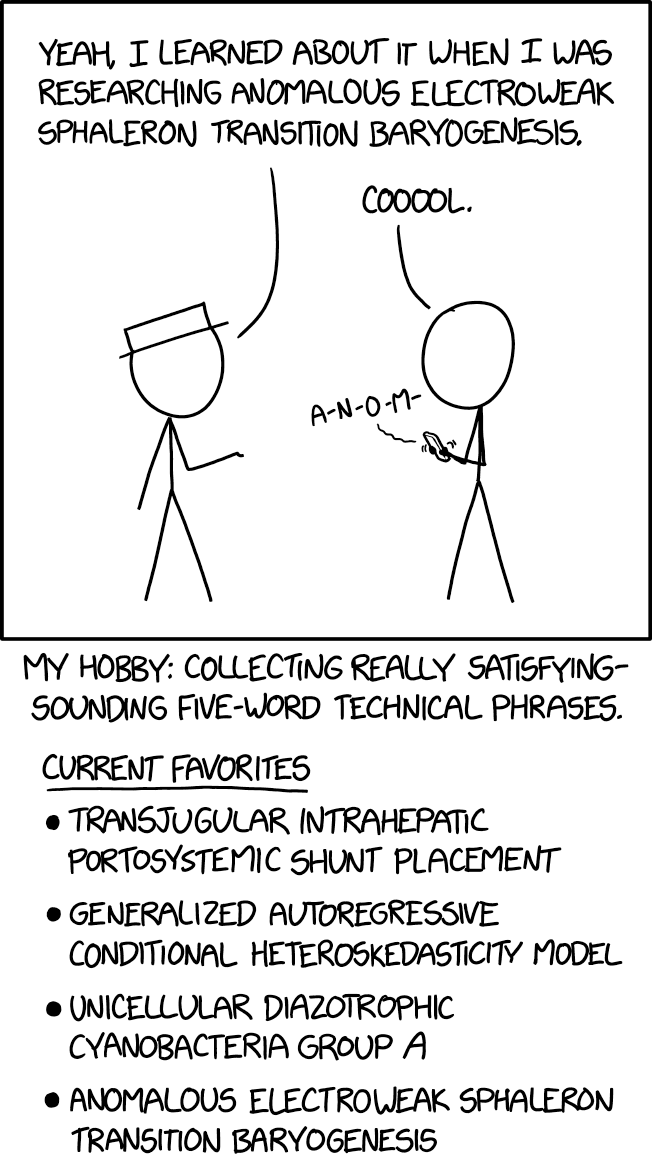 Mouseover title: "My other (much harder) hobby is trying to engineer situations where I have an excuse to use more than one of them in short succession."

I don't have time today to find new examples, but I'm sure commenters will be able to help us out. (But please provide citations…)
Update — Michael Ramscar asks
Why stop at five?
"A whole sentence maximum entropy language model"
And of course there's
"RoBERTa: A Robustly Optimized BERT Pretraining Approach"
where BERT is an acronym for "Bidirectional Encoder Representation from Transformers".
---