« previous post | next post »
From an email solicitation for an "Electronic Evidence Workshop", run by "E-Discovery Training Solutions":
What process do you have in place that will protect your clients [sic] privacy on their smartphones or from electronic discovery in general? Your clients are relying on you, as their counsel, to help them avoid staying out of jail or being "slapped" with a large litigation fine.
This is clearly a workshop that no responsible defense attorney can fail to miss.
Some prior art:
[A]fter reading the article I felt obliged to provide some life advice of my own on how one can actually successfully avoid staying out of jail (link)
Criminals involved in illegal activity can behave extremely violently to try to avoid staying out of jail, or even to make more money. (link)
Johnny is put into a real world situation where his problem has escalated out of control through his own doing and doesn't know what to do, except avoid staying out of jail at all costs. (link)

Obligatory screenshot: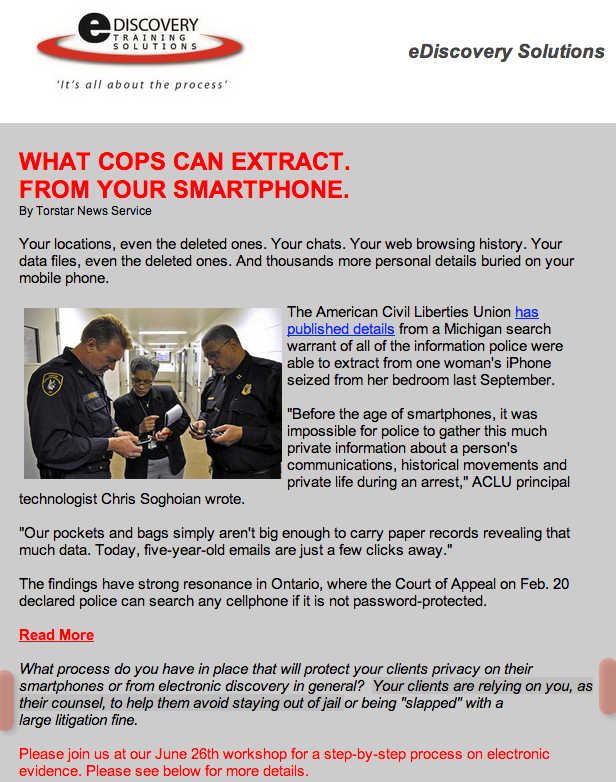 [h/t to reader P.B.]
---