« previous post | next post »
R.S. writes:
Remember when using English words to create French counterparts was considered (I believe this is the technical term) a shonda?
Me neither. Still the case in Quebec, apparently, where the STOP signs say ARRET, but in the Hexagon apparently not so much.
In support of his case, he sends along this ad from Le Monde: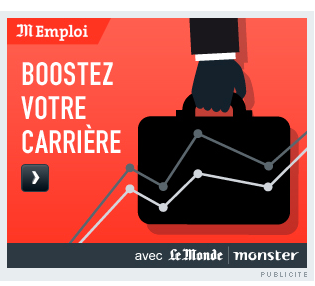 "The hexagon", in case you didn't get it, is a reference to continental France, whose shape on the map is roughly hexagonal.
And it looks like the verb booster has become quite well integrated — some quotes from the current French-language news media (and a few from elsewhere on the web):
Bac 2013 : boostez votre mémoire durant vos révisions.
E-commerce : boostez vos ventes avec une solution de paiement en ligne aux fonctionnalités étendues
Boostez votre déco avec un joli centre de table.
"Boostez votre projet innovant !" Tel est l'objectif des 3 jours du séminaire.
Depuis deux ans, tout le monde ne parlait que de ce nouveau paquebot qui boostait l'économie de la région.
Lunettes de soleil sur le nez, Jessica était radieuse en simple jean et armée d'une étole rose qui boostait son street look.
On fait donc plus attention au look de la jeune femme et on se met en quête d'un vernis corail qui boostera toutes nos tenues au printemps.
Aujourd'hui, on parie sur l'A 380, et Nantes, l'une des villes les plus dynamiques de France, rêve de cet aéroport moderne qui « boostera » l'économie du Grand Ouest, bien mieux que les lignes de TGV.
Mais ce n'est qu'une poignée d'entre eux qui a donné de la voix, boostant ainsi l'ensemble des tribunes environnantes.
L'Adderall brouille les frontières entre thérapeutique et perfectionnement, en boostant l'énergie mentale d'individus qui se souffrent pas de TDAH, tout en restaurant la concentration des malades.
Des cellules cérébrales humaines boostent la mémoire des souris
Génération NEO : les avions qui boostent les ventes d'Airbus
Des abeilles à la mémoire boostée par la caféine
Mes cheveux boostés: Nos conseils pour des cheveux soignés, souples et nerveux
Les concours Ecricome et BCE boostés par les prépas littéraires et technologiques
Boostons la sérotonine!
Résultats : Boostation du moral
Jmele a toujours eu une vision empirique de la boostation.
---