« previous post | next post »
Marlon Hom took these photographs on Tuesday in San Francisco: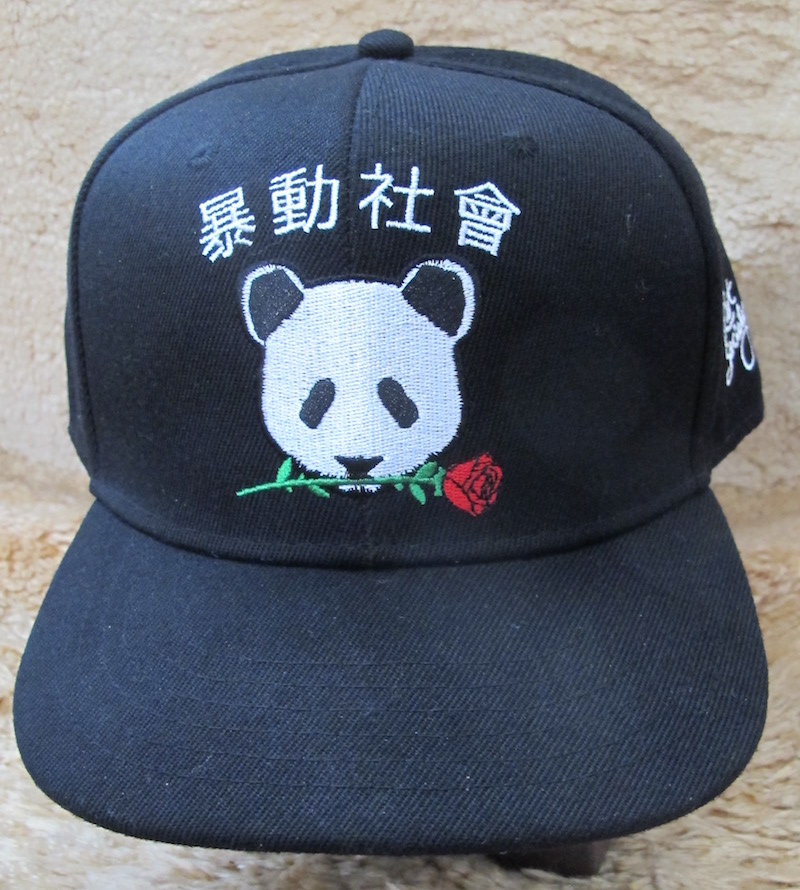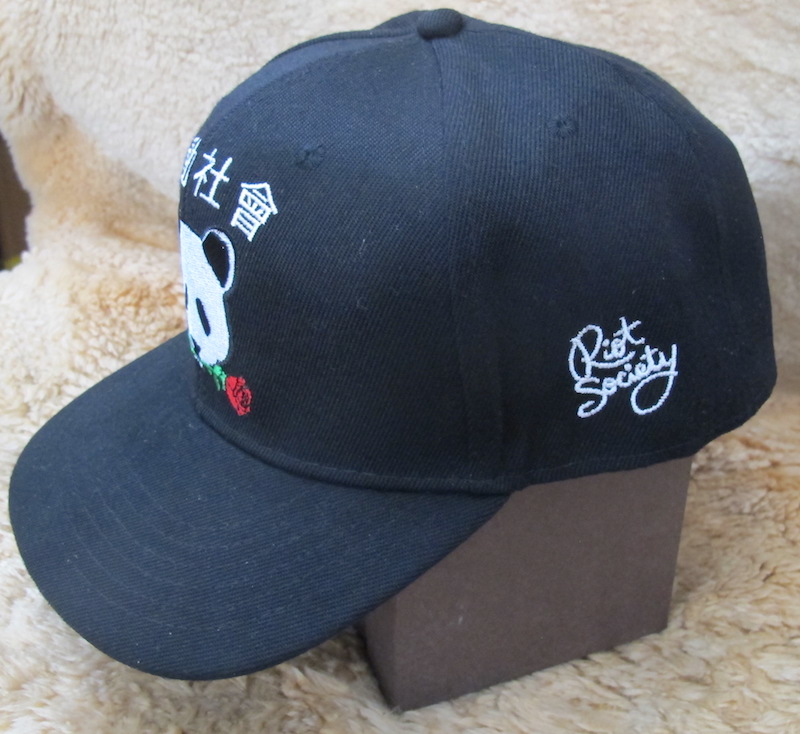 The wording above the panda head on front is:
bàodòng shèhuì 暴動社會 ("riotous society")
Marlon is making a trip soon to visit family in Guangdong (just across the border from Hong Kong).  There's a debate going on at home with his wife over whether he should dare to wear the hat inside the People's Paradise.
BTW, the tab on the inside of the hat says "Made in China".
[HAT tip Perry Link]
---