« previous post | next post »
Shared by David Cowhig: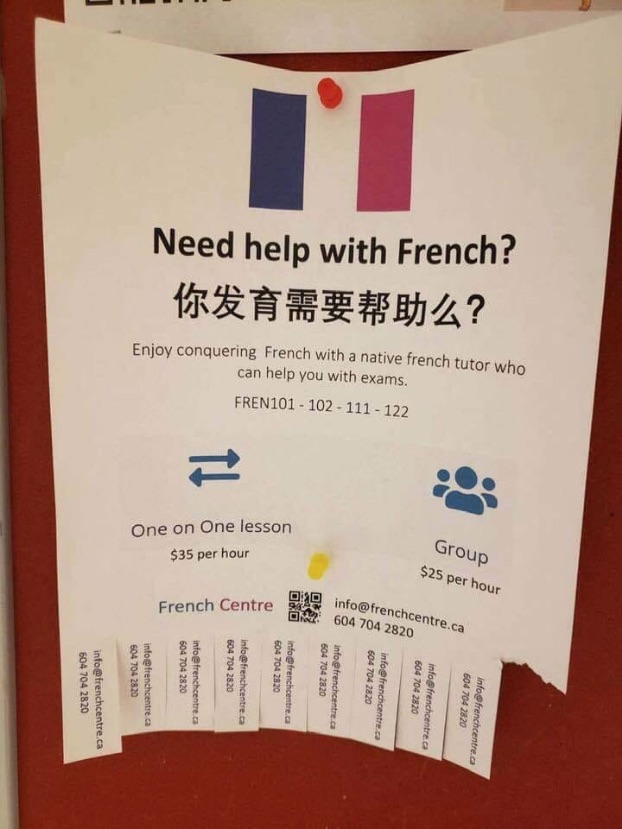 The Chinese says:
Nǐ fāyù xūyào bāngzhù me?
你发育需要帮助么?
"You need help with your development / (sexual) maturity, eh?"
For "fāyù 发育" ("growth / development / (sexually) mature"), they meant "Fǎyǔ 法语" ("French").
For "me 么", it would be more common to write the interrogative particle "ma 吗".
The precise Mandarin term for "puberty" is "qīngchūnqí 青春期" ("pubescence; adolescence").
Maybe they should have just written "Ni Fayu xuyao bangzhu ma?"
[h.t. Bill Bikales and Perry Link]
---