« previous post | next post »
A few weeks ago, the same teen language consultant who warned me that abbreviating words in texting (e.g. "u" = "you", "4" = "for") is something that only old people do anymore, pointed out that my habit of ending statement-style texts with a period communicates an affect that I probably don't intend.
I was skeptical, but this morning's PhD Comics confirms the generalization (although it's about email, which obviously skews the sample to an older demographic)…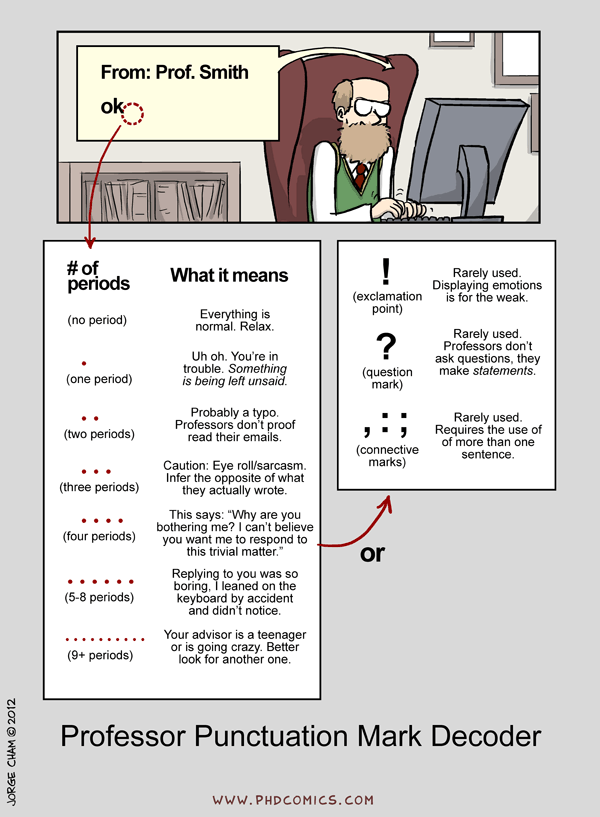 This clearly has something to do with the discussion of the two variants of the Obama slogan "Forward." and "Forward" — but now we've broadened the discussion to slogans as well as texts and emails.
---