« previous post | next post »
This is from 2013, but it's been making the rounds on Facebook…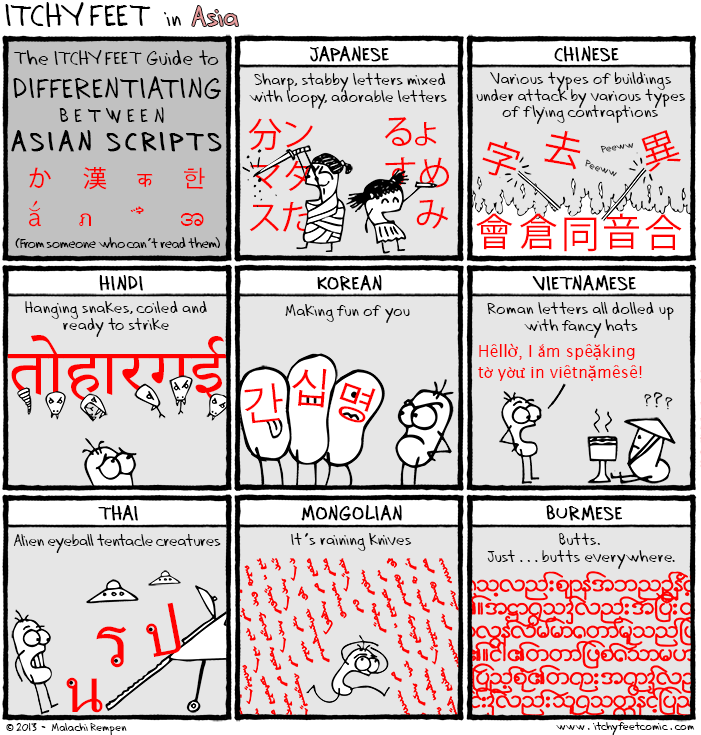 (Source)
Ingenious, thought-provoking comparisons.
Does the appearance of a given script convey any sort of distinctive meaning or feeling?
How do scripts develop to look the way they do?
Do scripts convey something about the people who designed and developed them?
Are scripts solely dependent on historical processes?
Just as scripts look and act very differently, so do languages sound and convey meaning in very different ways.
If I may say so, each language and each script has its own genius.
Incidentally, partly prompted by this post, I will make two additional posts that focus on Mongolian script and language within the next few days.
---