« previous post | next post »
Today's Dilbert: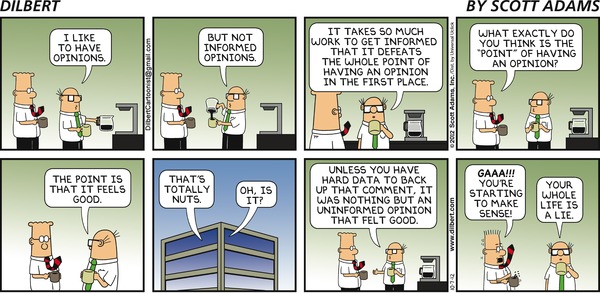 This reminded me of a recent Language Log comment. (All the Dilbert regulars are Language Log commenters, of course.) In "Come to set", 9/30/2012, I observed that the set of anarthrous status-nouns ("at church", "in school", "on stage", etc.) is extended in community-specific ways; and Wally (under the nickname MonkeyBoy) commented:
I would like to point out that "home", "church", "set", etc. in these examples ARE proper nouns and as such don't take a determiner.
The shift between common and proper is similar to a relation or role noun such as "mother" which can be used as the proper noun "Mother". This proper usage carries various in-group restriction on who can call any given mother "Mother".
That emphatic all-caps ARE was unexpected, given that no had previously argued that these examples are NOT proper nouns, or indeed had mentioned the concept at all. But now that the question has come up, how can we evaluate MonkeyBoy's proposal?
In the first place, what is a "proper noun"? Wikipedia, citing a couple of recent books as references, gives a primarily semantic definition:
A proper noun is a noun that in its primary application refers to a unique entity, such as London, Jupiter, Sarah, or Microsoft, as distinguished from a common noun, which usually refers to a class of entities (cities, planets, persons, corporations), or non-unique instances of a certain class (a city, another planet, these persons, our corporation).
On this definition, the school of "in school" and the church of "at church" don't make the grade. But Wikipedia notes that "The detailed definition of the term is problematic and to an extent governed by convention" — so could MonkeyBoy be onto something, under some alternative theory of nominal properness?
It's hard to see how. MonkeyBoy gives two arguments: lack of a determiner and "various in-group restriction[s] on who can call any given [proper noun by its name]".
It's true that proper nouns usually lack determiners, where similar common nouns would have them. Sandwich, the town in Kent, goes around without a determiner, claiming to be the place where the sandwich, with a determiner, was invented. But there are several other non-proper categories of nouns that may lack determiners in English. There are mass nouns like water and gravel; nouns denoting roles in certain constructions, like "become president" or "as dean"; nouns denoting times, like sunset or dawn; repeated nouns, like "day after day" or "bit by bit"; nouns in certain matched sets, like "from start to finish" or "mother and child".
And in the other direction, there are some proper names, headed by proper nouns, that normally take the definite article: The Hague, The Bronx, The Mississippi.
As for the idea that proper nouns have in-group restrictions, such as those on "who can call any given mother 'Mother'", this is clearly not true of proper nouns in general, nor does it seem at all relevant to examples like "in school" or "at sea".
But I'm sure that MonkeyBoy has an effective counter-argument: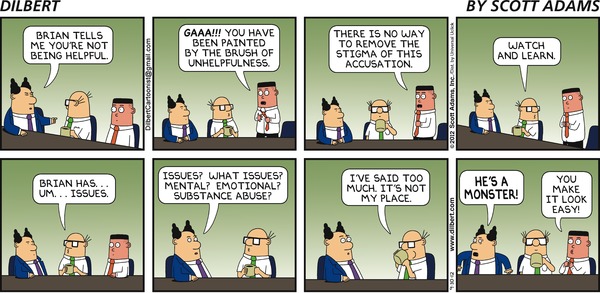 ---