« previous post | next post »
Katie Rogers-Follow, "Facebook is not leaking your private messages – though you once did", The Guardian (US News Blog) 9/24/2012:
Monday afternoon, Facebook spokesperson Frederic Wolens added that Facebook hadn't been unable to confirm any issue related to a leakage of private messages.
Probably this is just a typo — though at the moment it's been up on the Grauniad's website for almost a week, suggesting that it's the kind of typo that's easy to fail to miss. Anyhow, it's one for the misnegation archives.
The obligatory screenshot: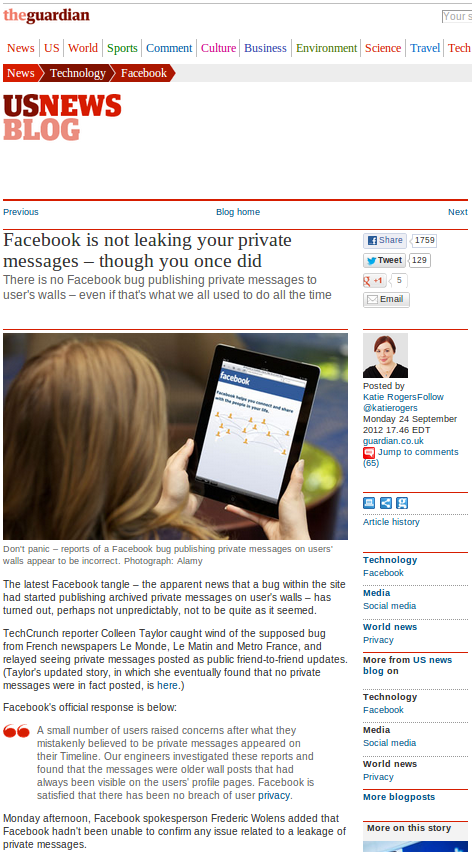 [Tip of the hat to Amanda Adams.]
---