« previous post | next post »
Pedro J. Silva just returned from his first trip to China, bringing with him two charming specimens of Chinglish.  The first one is from Beijing Capital International airport (terminal 3, international departures):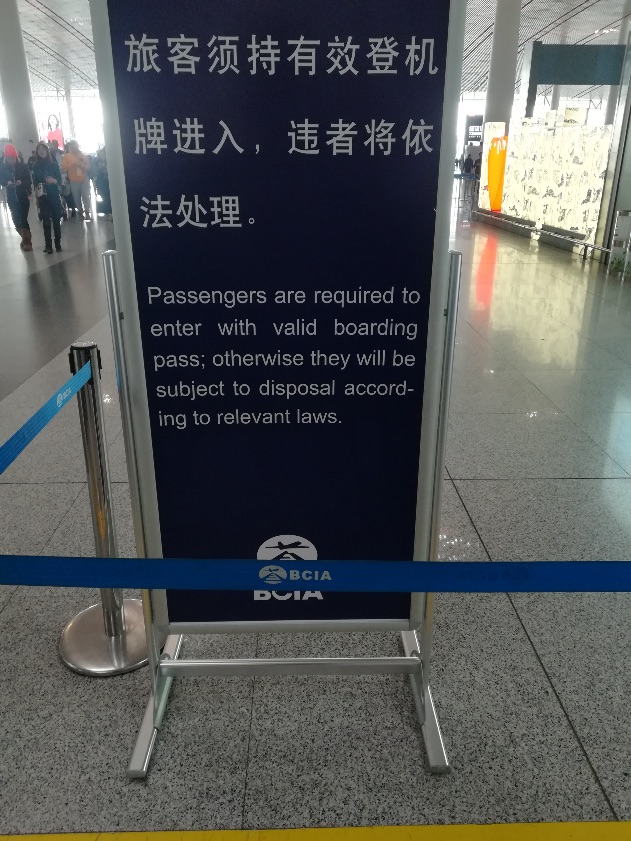 lǚkè xū chí yǒuxiào dēng jī pái jìnrù, wéi zhě jiāng yīfǎ chǔlǐ
旅客须持有效登机牌进入,违者将依法处理
Passengers must enter with a valid boarding pass; offenders will be dealt with according to law.
The second item is more or less understandable without extensive explication, so I'll leave it untranscribed and untranslated, leaving it up to Language Log readers to savor for themselves, except for #2, where "dí 嘀" ("beep") is the sound you'll hear when the green light goes on. The card is a room key from Qinyuanfu Hotel in the grounds of the Chinese Academy of Agricultural Sciences, Beijing.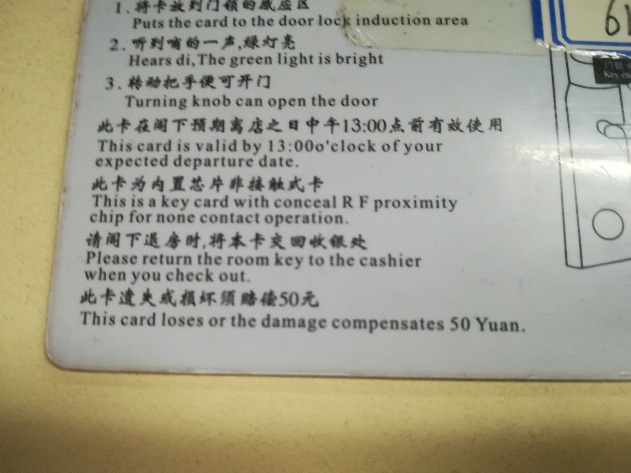 ---