« previous post | next post »
Robert Ayers sent in this cartoon:

And asked "Was the 'colored person' fall from grace strictly a one off due to history? I see no movement from, eg, 'Asian person' to 'person of Asia'. Or 'Irishman' to 'man of Ireland'."
For the purposes of this post, I'm going to ignore the people/persons issue, and focus of the kinematics rather than the dynamics of the colored people to people of color change.
The Google Books ngram viewer makes it clear that people of color has recently taken the lead:

Looking at the ratio, we see that people of color is now about 3 times more frequent in the surveyed publications:

Article counts from the NYT archive lead to the same conclusion, with the difference that the overall sum of the terms increased more recently: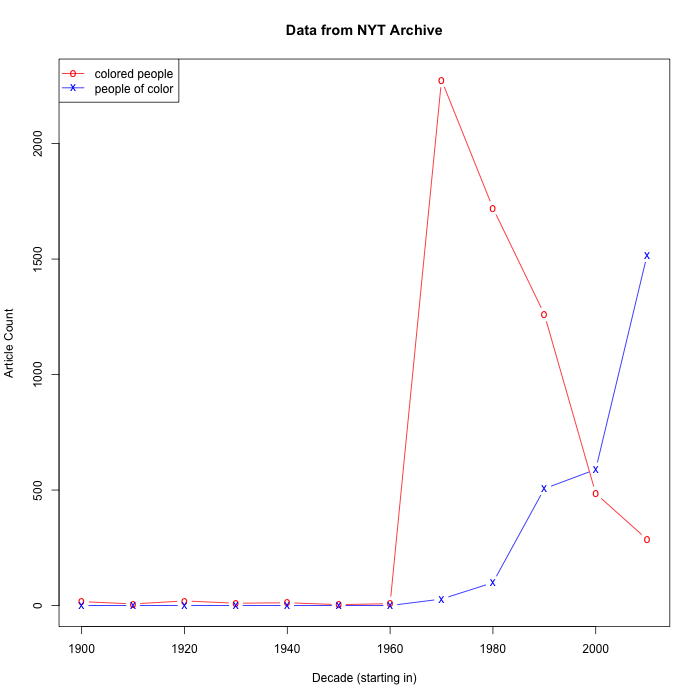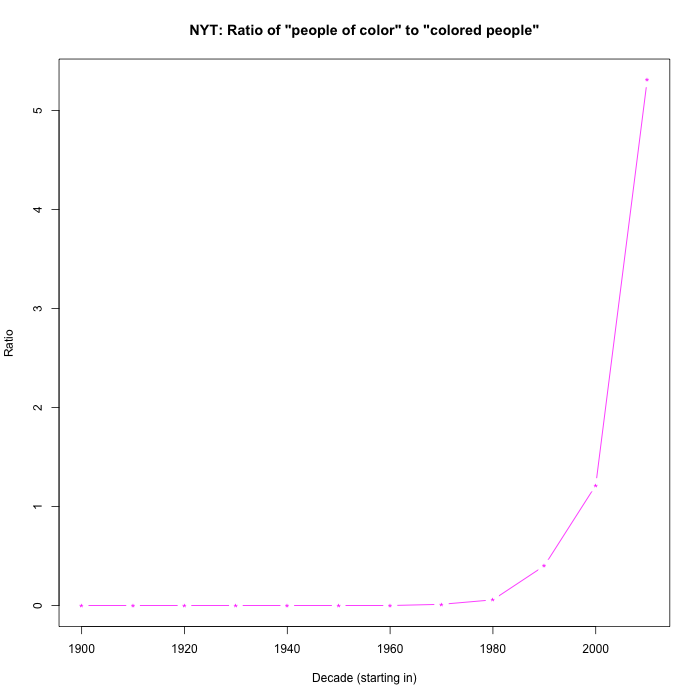 As for the dynamics of the change, and the answer to Robert Ayers' question, the driving forces are clearly the indexical connotations of socio-culturally loaded terms. But that's a subject for another day.
---