« previous post | next post »
The middle four panels of today's Doonesbury: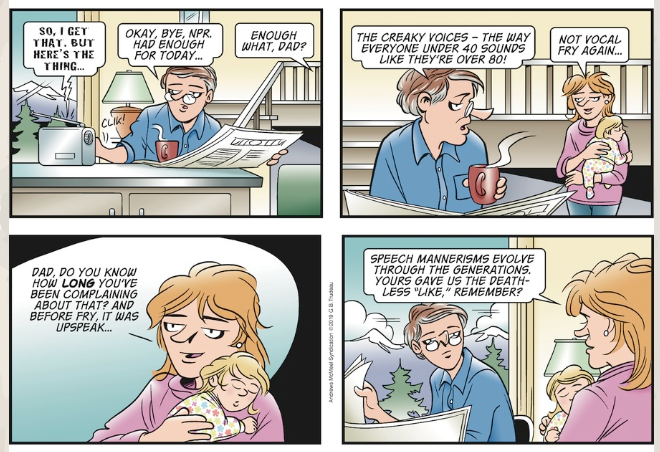 The whole strip: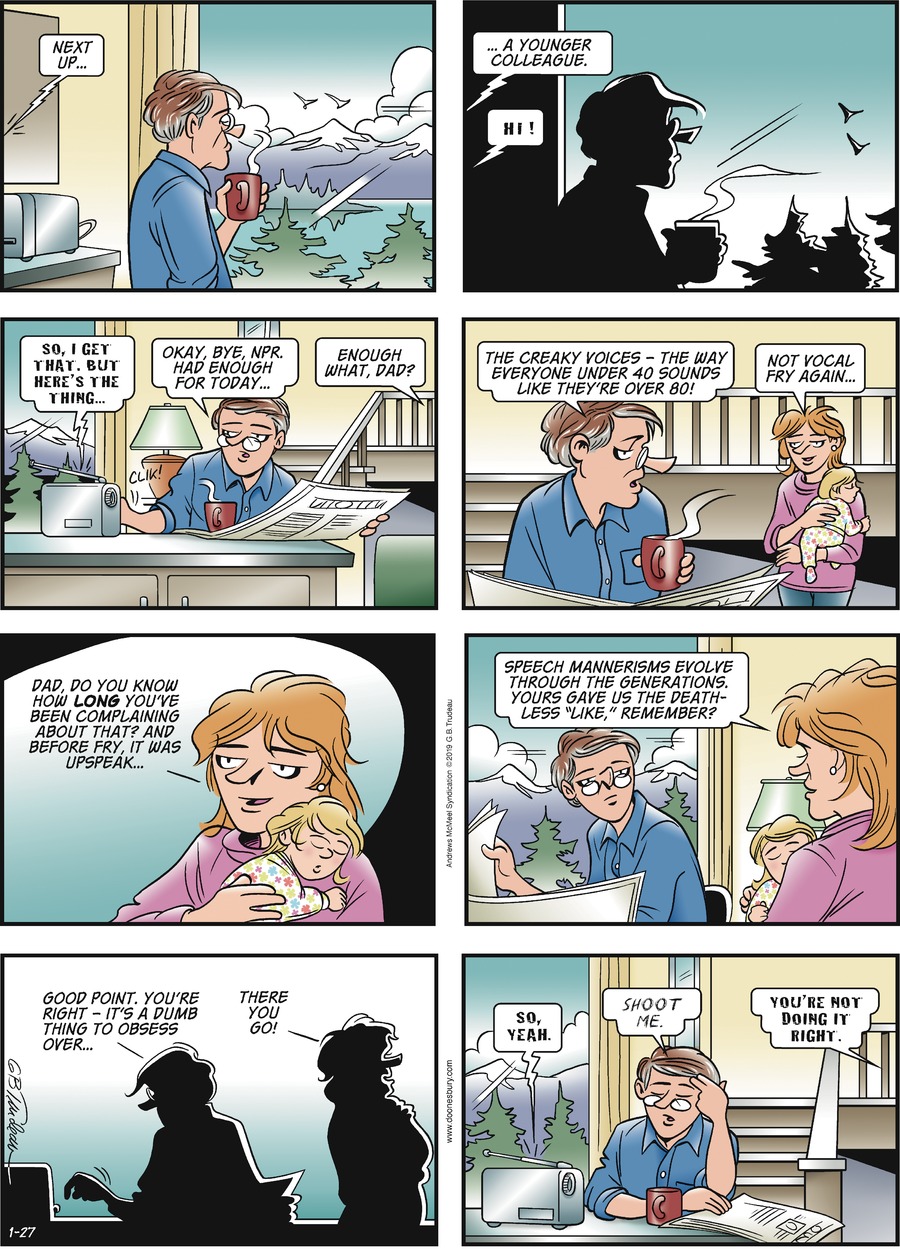 Although the media agonizes endlessly over such things, there's remarkably little careful study of their distribution over space, time, social groups, and context. It's usually even unclear how much the peeve-provoking phenomena genuinely vary across generations (or genders or etc.) in production, and how much of the reaction is due to stereotyping and confirmation bias in perception.
But at least Mike's voice-quality peeve is expressed as
"The creaky voices — the way everyone under 40 sounds like they're over 80."
…rather than characterizing creak solely as an affectation of young women.
And his annoyance is directed at Public Radio rather than at the Kardashians.
---