« previous post | next post »
Two images of Chinese takeaway packages in Beijing from Teresa Norman: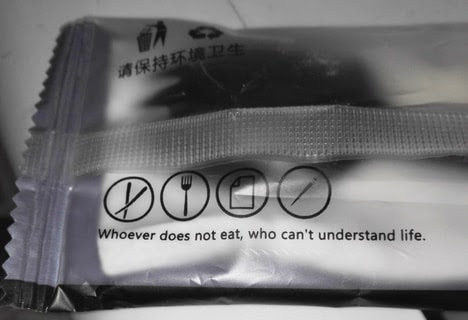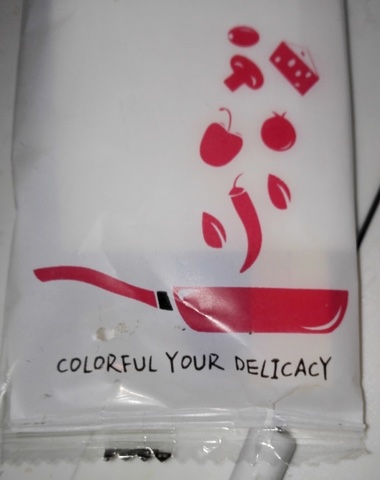 Usually, when we study Chinglish, we hope for a Chinese parallel or source text to help us understand what it means or how it came to be what it is.  In these two cases, we can see that Chinglish has taken on a life of its own.  We may not know exactly what they mean, but each in its own way is delightful.
The first example stimulates us to contemplate a fundamental verity of human existence, and the second tickles our fancy with its fascinating choice of words.
Ah, the vibrant whimsy and gnomic wisdom of stand-alone Chinglish!
---