« previous post | next post »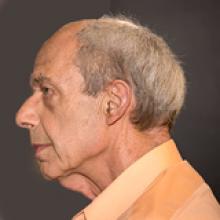 Stanley Insler died unexpectedly last night in Yale-New Haven hospital.  He was Professor Emeritus of Linguistics at Yale University, the Edward E. Salisbury Professor of Sanskrit and Comparative Philology in the Department of Classics.
Stanley was a scholar of ancient Indo-Iranian languages and texts.  His research focused on Sanskrit, Vedic, Avestan, Zarathustra and the history of Zoroastrianism, metrical texts of the Pali Buddhist Canon, Indian narrative literature, Silk Road Studies, and the Gāthās of Zarathustra.  Courses he taught included "Old Iranian:  Avestan" and "Vedic Poetry".  Among his many publications are The Gāthās of Zarathustra, Acta Iranica 8 (Tehéran-Lìege:  Bibliothèque Pahlavi; Leiden: diffusion E. J. Brill, [1974] 1975); "The Love of Truth in Ancient Iran," Parsiana (September, 1989), 18-20; chapters on "Human Behavior and Good Thinking" and "Zarathustra's Vision" in An Introduction to the Gathas of Zarathustra, ed. Dina G. McIntyre (Pittsburgh, 1989-90); "The Prakrit Ablative in -ahi." Annals of the Bhandarkar Oriental Research Institute, 72-73 (1991-92), 15-21; and "Rhythmic Effects in Pali Morphology," Die Sprache, 36 (1994), 70-93.
Stanley was born on June 23, 1937 in New York City and received his B.A. from Columbia College in 1957.  He did postgraduate studies at the University of Tübingen (1960-1962), carried out research at the University of Madras, and received his Ph.D. from Yale University in 1963.  In the same year he became a member of the faculty at Yale where he remained until his retirement in 2012.  Stanley served as Chair of the Department of Linguistics from 1978-1989.
Stanley received fellowships from the Ford Foundation and the Woodrow Wilson Foundation.  He was a member of Société Asiatique, the Royal Asiatic Society of Great Britain and Ireland, the Philological Society, Deutsche Morgenländische Gesellschaft, the American Oriental Society (president 1997-98), and the American Academy of Arts and Sciences, among others.
Stanley's translation of the Avestan Gāthās is widely regarded as the modern standard.  He made a conspicuous contribution to the study of the Gāthās by contesting the extreme ritualistic interpretation applied to them by earlier scholars.
In his The Gāthās of Zarathustra, Insler used his introductions to each of the hymns, among other matters, to emphasize the moral and ethical character of Zoroaster's thought neglected in the ritualist approach. While it is true that all modern translators have made use of comparative materials from the Vedas, Insler, an outstanding Vedacist himself, probed the limits of what the ancient Indian texts can contribute.
In Thomas Oberlies, Pāli: A Grammar of the Language of the Theravāda Tipiṭaka / With a Concordance to Pischel's Grammatik der Prakrit-Sprachen (Berlin, New York:  Walter de Gruyter, 2001), Stanley's insight into the mutual influence of phonological and morphological change in Pali is enshrined as "Insler's Law" (see here in the table of contents and on p. 26).  Slightly earlier (?), at any rate in the same year, "Inslers Gesetz" (Insler's Law) is also mentioned in the second edition of Oskar von Hinüber's "Das ältere Mittelindisch im Überblick" Vienna 2001 (Austrian Academy) § 168.
Upon learning of Stanley's passing, Don Ringe exclaimed, "This is quite a shock; Stanley was planning to attend the East Coast Indo-European Conference here in June.  He was a good friend, a good colleague, and a great Sanskritist and Indo-Iranianist."
Stephanie Jamison adds, "He was an inspiring — and exacting — teacher."
From my own perspective, Stanley was a kind, generous, and gracious man.
śāntātīte viśrāmyatām
शान्तातीते विश्राम्यताम्
Literally:  "May he rest in the place beyond the peaceful."
Loosely:  "May he rest in the peace that surpasseth all understanding."
Reading
"Stanley Insler", J. P. B. and S. W. J., Journal of the American Oriental Society, Vol. 122, No. 2, Indic and Iranian Studies in Honor of Stanley Insler on His Sixty-Fifth Birthday (Apr. – Jun., 2002), pp. 211-212
The same issue includes a bibliography of Stanley Insler's works.
[H.t. Valerie Hansen; thanks to Whitney Cox, Ronald Davidson, and Deven Patel]
---