« previous post | next post »
A few years ago, as a half-serious ending for a talk that I gave at the LSA annual meeting ("The Future of Linguistics", 1/7/2007), I suggested that there might be some opportunities in the supermarket checkout line: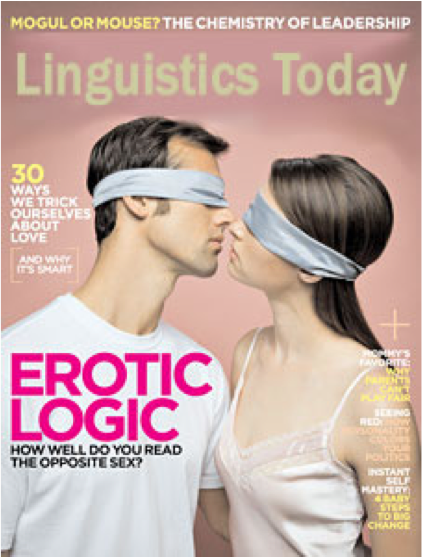 This was, of course, the scond in a series, preceded by Erotic Grammar and followed by Erotic Rhetoric…
(Full disclosure: this was just the then-current issue of Psychology Today, re-titled…)
Recently, Ben Zimmer has pointed out to me two other half-serious efforts in the same vein. One is Mignon Fogarty's Grammarian Magazine:
One day in the supermarket check-out line, I started daydreaming about what a hype-filled, trashy magazine for language lovers would look like. Here's what I came up with.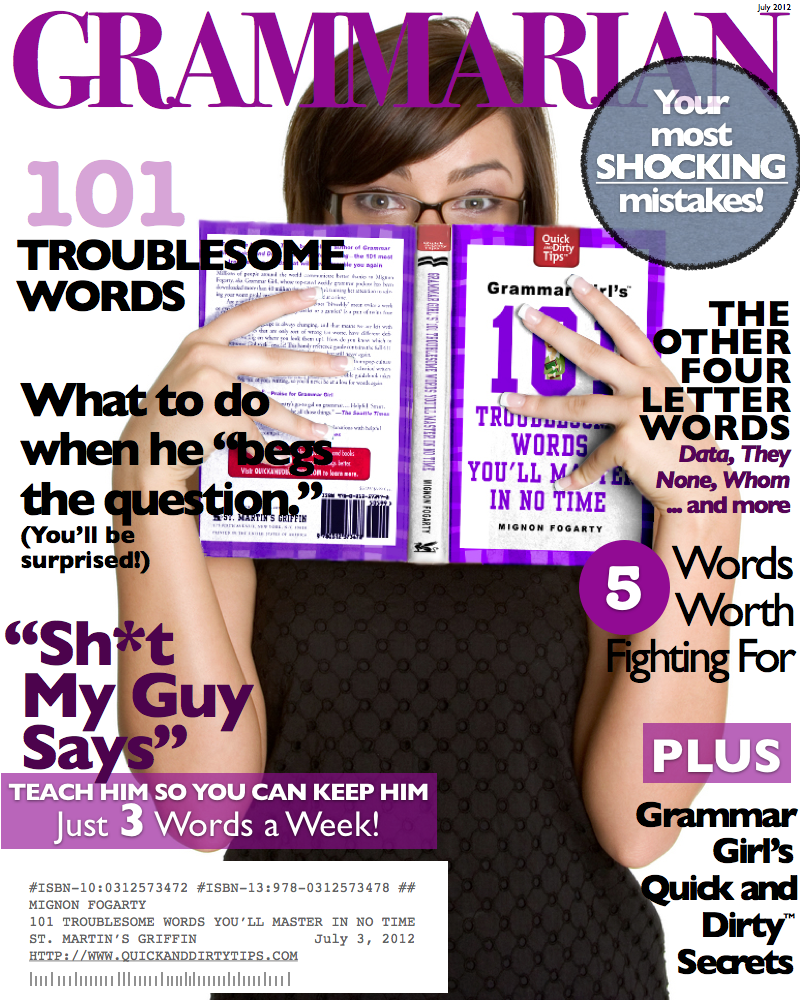 And then there's John McWhorter's Werd, illustrating an opinion piece in yesterday's New York Times: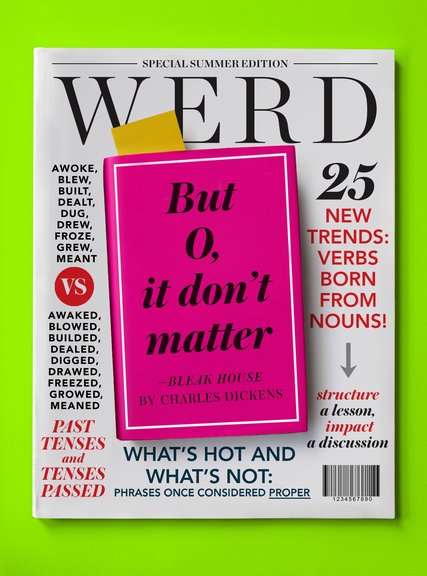 Jokes, parodies, and illustrations aside, I really do think that this is a good idea. A semi-ironic supermarket-magazine approach might work — especially for cover stories — but the most plausible core market, I think, would be more a upscale and intellectual one. In addition to those cover stories about the juicier aspects of interpersonal communication, there could be sections dealing with language variation and change, speech and language technology, literary analysis, political language, usage advice, language and gender, linguistic history, advertising language, forensic linguistics, scrabble, whatever . . .
(And even some phonetics, phonology, syntax, semantics, and pragmatics!)
An online publication would be easiest, cheapest, and sanest — though perhaps the same hipster nostalgia bringing back vinyl records will also revive the paper magazine?
---