« previous post | next post »
Yesterday's SMBC: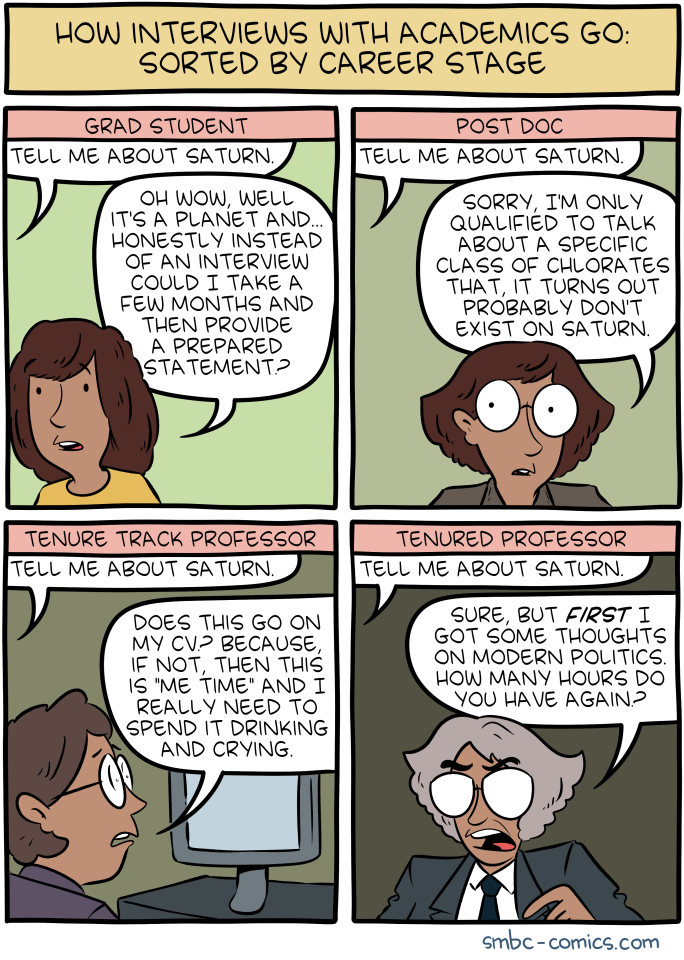 Mouse-over title: "The emeritus will take 4 hours telling you about a trip to Africa that happened 40 years ago."

The aftercomic: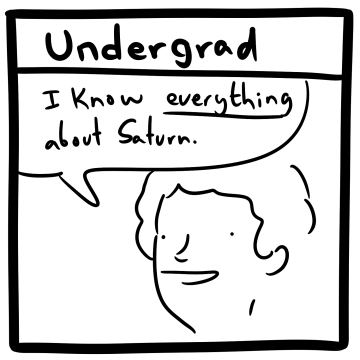 Jokes and stereotypes aside, this comic captures something about different ways of approaching the response to a question. The illustrated choices are all related to speakers' awareness of (and concern for)  the probable evaluation of their responses. Other aspects of communicative dynamics could create other sorts of variation.
But what is this kind of variation called? It's related to style — but "style" is broader in some ways and narrower in others. It's related to personality — but the same person could respond in any of these ways in different circumstances.
The closest thing seems to be stance, about which Wikipedia says
In linguistics, stance is the way in which speakers position themselves in relation to the ongoing interaction, in terms of evaluation, intentionality, epistemology or social relations. Different authors have used the concept of stance to refer to the interpretive framework that is at play in an interaction such as irony, or role-playing, others have used the concept of authorial stance to describe the way in which authors position themselves relative to their own texts, and another group have used the concept of interpersonal stance to describe the way the communicative goals of individual participants shape a communicative interaction. Others have drawn on Daniel Dennett's concept of the intentional stance to describe the way humans tend to impute intentions and mental states to those with whom they engage in communication.
But again, stance seems both broader and narrower than what's going on here.
---