« previous post | next post »
On the heels of the notorious Nooking of War and Peace, Shane Horan sends along "a priceless search-and-replace error on the rules page of an Irish secondary school." St. Joseph's College in Borrisoleigh, County Tipperary has an entire section on "personal electronic deDeputys": though "mobile phones and other electronic deDeputys can be very useful and helpful," the school's rules say "these deDeputys may not be powered on while the student is on the school grounds, including before classes begins or at break or lunch time."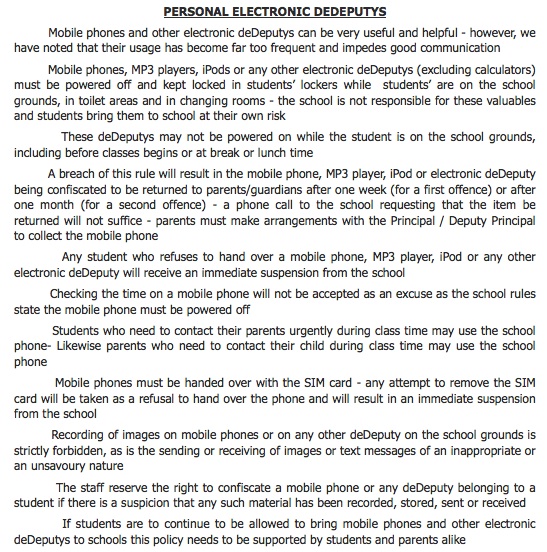 Horan says a listener to Ray D'Arcy's radio show found the flub and figured out the problem: "The title of VICE principal was changed to DEPUTY principal." And with it, all appearances of the string vice were changed, too. The global search-and-replace clearly did a disserDeputy to the adDeputy given to students.
---