« previous post | next post »
Toni Tan spotted he following warning on a door in Toronto on Memorial Day weekend: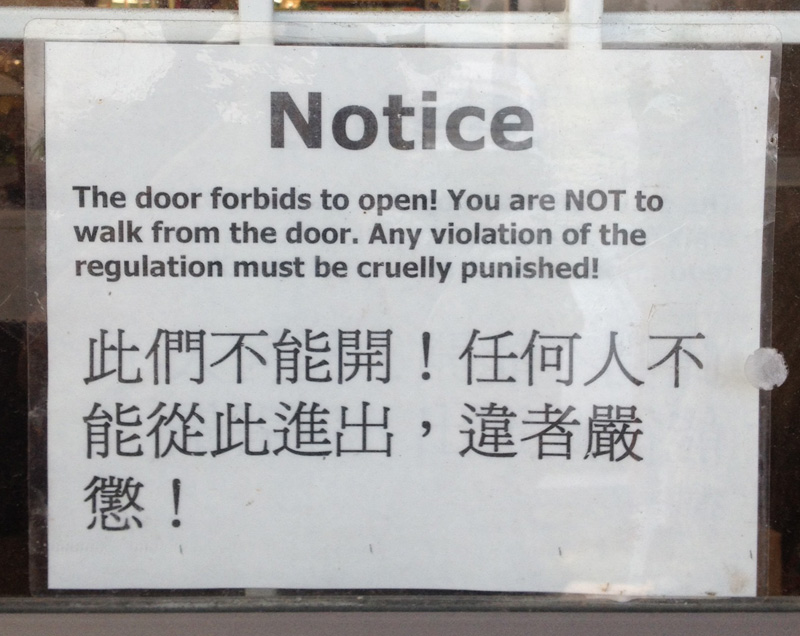 The inelegantly worded Chinese sign reads thus:
Cǐ mén bùnéng kāi! Rènhé rén bùnéng cóng cǐ jìnchū, wéizhě yánchéng!
此門不能開!任何人不能從 此進出,違者嚴懲!
"This door cannot be opened! No one can go in or out through this door. Offenders will be severely punished!"
The affectation and pomposity of the sign are enhanced through the use of the classical demonstrative adjective cǐ 此 (twice) instead of the vernacular zhè 這, the peremptory rènhé rén 任何人 instead of the more casual, informal shuí dōu 谁都, the imperative punctuation, and so forth.
In short, this is a fine specimen of Chinglish captured in North America.
---