« previous post | next post »
There's been a certain amount of media coverage of President Trump's difficulties in pronouncing the word "anonymous" at a rally on Friday in Billings, Montana:
Donald Trump struggles with the word 'anonymous' during Montana rally pic.twitter.com/iIALVSHbSM

— The Independent (@Independent) September 7, 2018
But this was the only example of a similarly extreme tongue-tangle in this speech, which lasted over an hour — so I feel that the attempts to depict this in clinical terms (e.g.Jack Holmes, "The President's Broken Brain Was on Full Display in Montana", Esquire 9/7/2018) are unwarranted.
Then why did the phrase "an anonymous coward" hit Trump like a tongue twister? Try saying "an anonymous" three times fast, and I think you'll start to understand.
A phrase-by-phrase transcript of the whole Billings speech can be found here. The context for the "anonymous" tongue-tangle is below:
The so-called resistance is angry because their horrible ideas
have been rejected by the American people, and it's driving them crazy.
Crazy.
They're the ones, honestly, that have been driven crazy.
The latest act of resistance
is the op-ed published in the failing New York Times by
an anomous- really an ominous-
gutless
coward. You just look.
He was- uh nobody knows who the hell he is, or she,
although they put he, but probably that's a little disguise. That means it's she.
Here's the trying-to-say-"anonymous" passage by itself — I've tried to give an aligned transcription in phonetic terms, although this is one of the many cases where symbolic phonetics is not really up to the job:

The first try: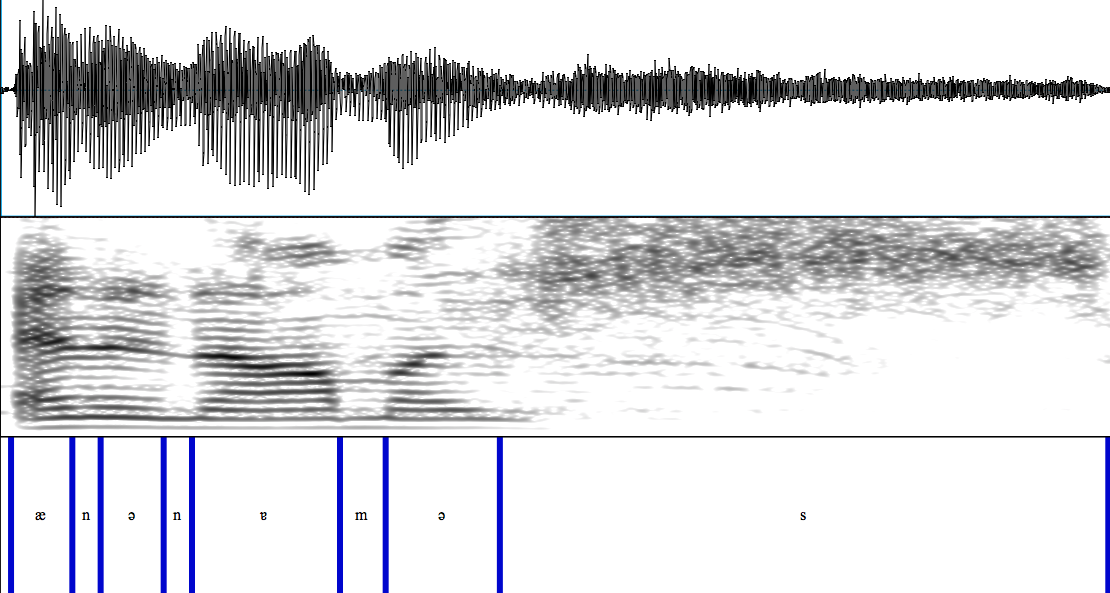 And the second one: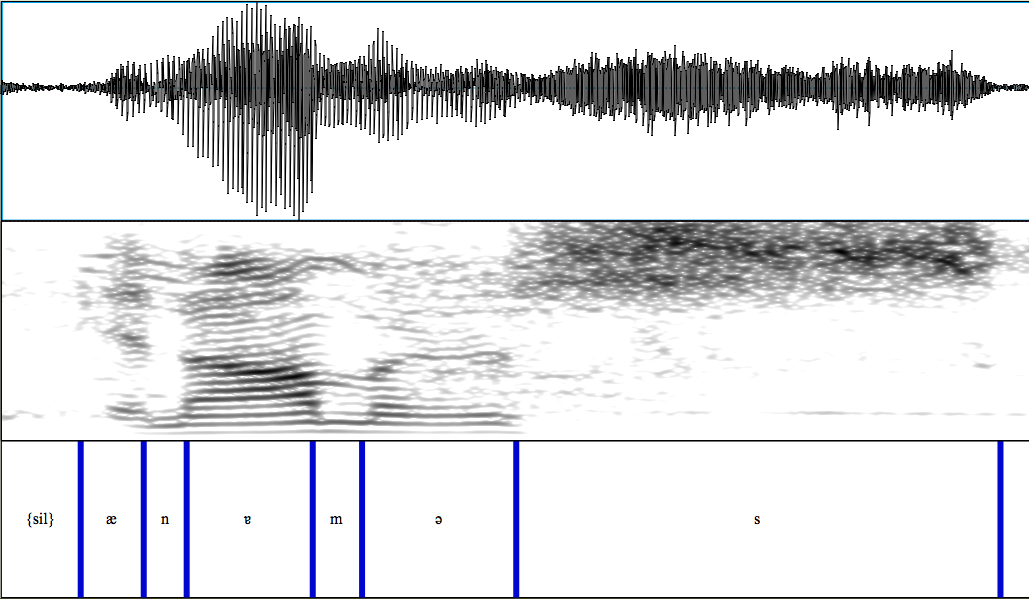 What's going on?
Well,  his target pronunciation seems to be something like
/æn.ə'nɐ.nə.məs/
or with reduction of the vowel and resyllabification of the /n/ in "an", maybe
/ə.nə'nɐ.nə.məs/
And this has the repetition of similar segments in different patterns that is one of the factors leading to tongue-twister effects. Thus Carolyn Wilshire, "The 'Tongue Twister' Paradigm as a Technique for Studying Phonological Encoding", Language and Speech 1999:
Experiment 1 demonstrated that the inclusion of highly similar phoneme pairs in the target sequence also had a significant error-inducing effect. In many current network models of phonological encoding, similarity effects are attributed to the operation of feedback activation; highly similar phonemes activate one another as a result of a feedback via their many shared feature representations (e.g., Dell, 1986, 1988; Stemberger, 1985, 1990). This mutual activation effectively increases levels of activation in competing phonemes, and thereby increases the likelihood of confusions between them. This account provides an elegant explanation for the overall error-inducing effect of similarity, as well as its selective effect on contextual errors involving the similar phonemes themselves.
Such effects are probabilistic, which is why we can usually say things like "an anonymous coward" (at least once) without breaking down, but get tangled up from time to time. I've certainly experienced such tangles occasionally myself.
So it's fair to make low-key fun of the president in this case, but let's not get carried away with clinical interpretations.
---