« previous post | next post »
The Buranovskie Babushki ("Buranovsky Grannies"), Russia's entrants in this year's Eurovision Song Contest, have advanced to the final round of ten with their song "Party for Everybody":
According to the Moscow Times ("Village Grannies Make It to Eurovision Finals", 5/23/2012)
The women, all above the age of 70, come from a village in the Udmurtia republic and have endeared themselves to the country with their mix of traditional singing in Russian and Udmurt with international music hits.
They first tried out to represent Russia in 2010, but didn't win until this year, beating out previous Eurovision winner Dima Bilan and tattooed rapper Timati to become Russia's choice for the contest.
The Ethnologue entry tells us that Udmurt is a Uralic language with around 480,000 speakers, spoken in Udmurtia, which is here: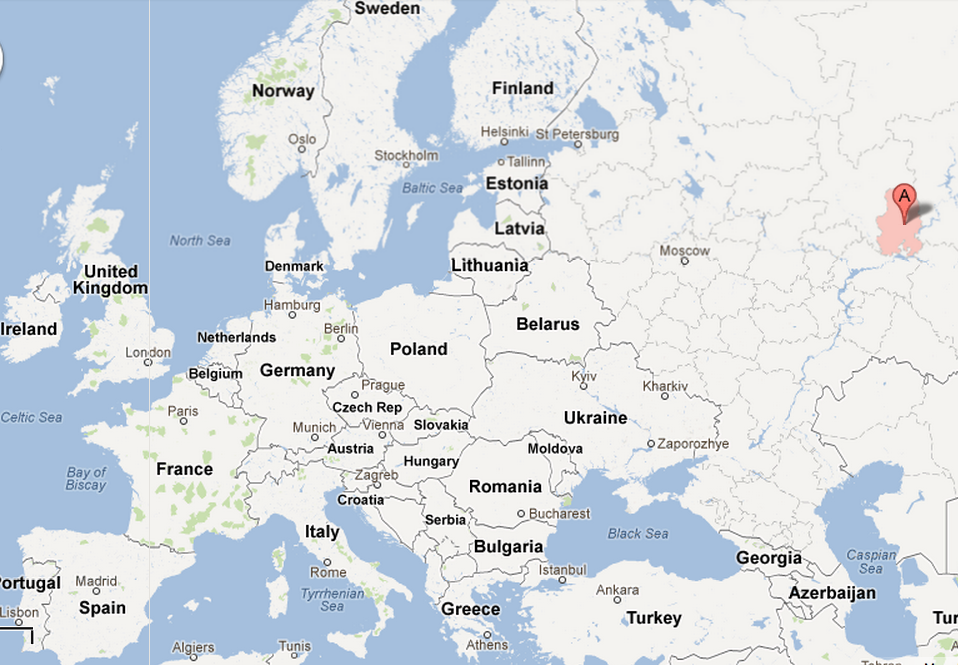 As Wikipedia explains, "The Uralic languages […] constitute a language family of some three dozen languages spoken by approximately 25 million people. The healthiest Uralic languages in terms of the number of native speakers are Hungarian, Finnish, Estonian, Mari and Udmurt."
The Wikipedia entry for Udmurt adds that "[a]mong outsiders, it has traditionally been referred to by its Russian exonym, Votyak". And the entry for the Udmurt people notes that "there have been claims that they are the "most red-headed" people in the world".
Uralistica ("The World of Finno-Ugric and Samoyed Peoples") has pledged its support ("Финно-угорский мир поддерживает Бурановских бабушек" = "The Finno-Ugric world supports the Buranovsky Grannies"). For those who are eager to learn more, Udmurt State University offers a summer program in Language and verbal culture of the Udmurts.
The Eurovision Song Contest is not specifically designed to celebrate linguistic and cultural contact phenomena; but it often seems that way.  I mean, is this a great continent, or what?
Update — Victor Steinbok writes:
Your post actually underestimates the degree of BB's use of Udmurt language in their performances. The group nearly made it to Eurovision the last two years before finally breaking through this year, with original content. But the majority of their performances involve covers of Euro-pop and Russian "rock" songs in Udmurt. The covers range from the Beatles to Kino.
Victor sent along youtube links to performances of Hotel California, Satisfaction (Russian hip-hop, not the Rolling Stones), Let It Be, and Besame Mucho.
---